Preparations are made ahead of Wednesday morning's Council debate on the non-proliferation of weapons of mass destruction, presided over by the United States, who have the chair for this month.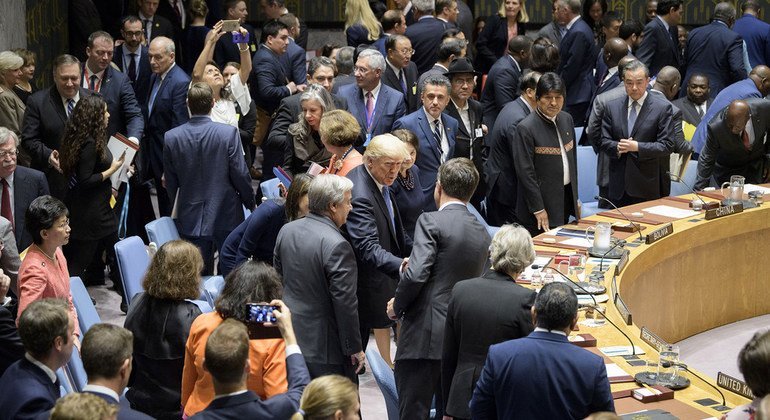 Security Council debates in the high-level week, as it's known, often draw senior government representatives. Five presidents, including Donald Trump of the United States (pictured centre), two prime ministers and six foreign ministers were amongst the total of 15 representatives serving on the Council.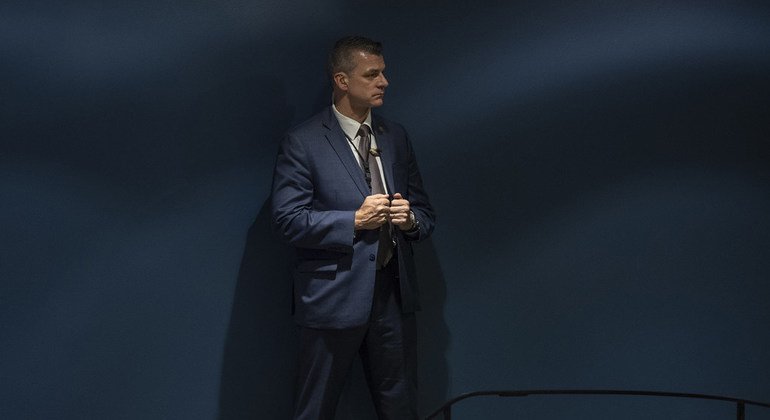 Security is tight, both inside…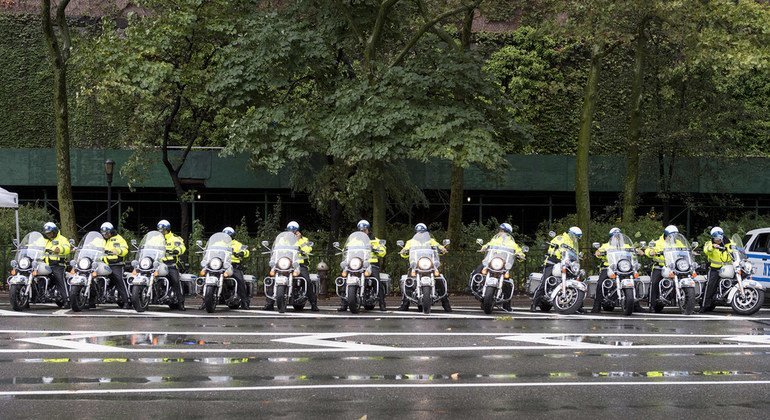 …and outside the UN building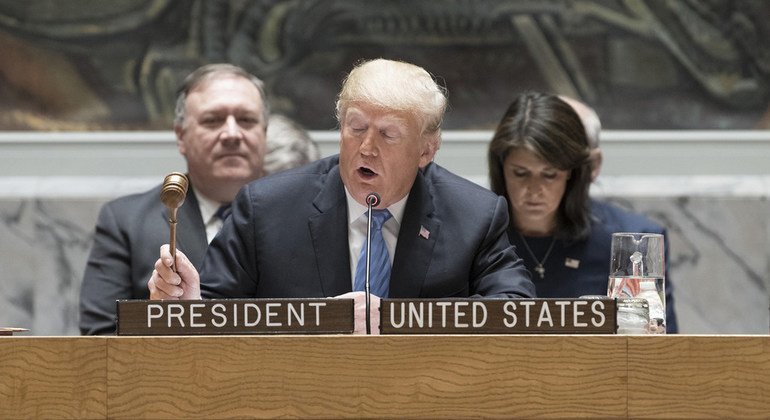 President Trump calls the meeting to order as the UN Security Council President for September.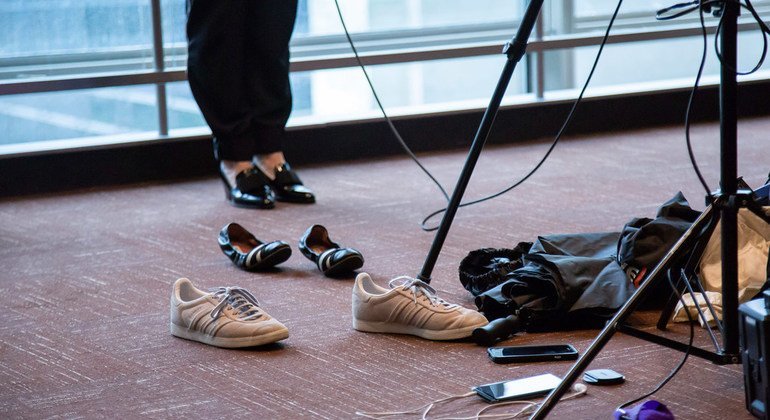 The media remains camped outside the Security Council chamber at so-called "stake-outs" in the hope that participants in the meeting will comment before or after the event.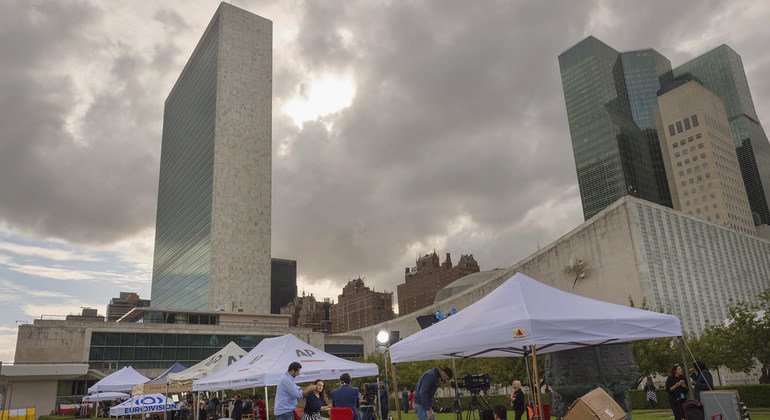 The broadcast media has established live positions next to the rose garden…although the weather has not been too kind to journalists this week.