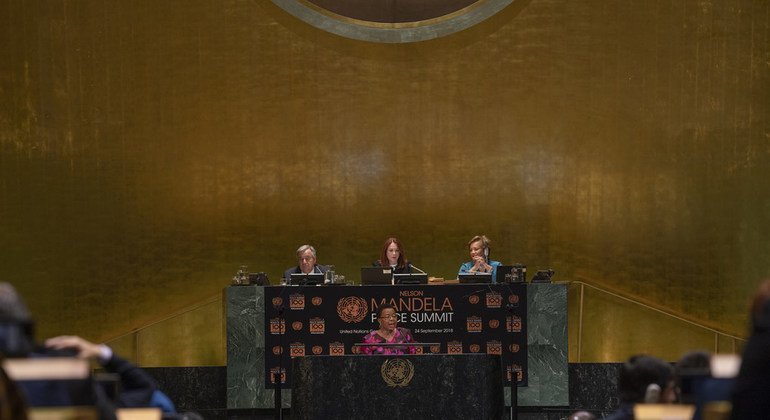 It is what is known unofficially as "high level week" at the United Nations, where 193 Member States and many others gather for a week of speeches, presidential meetings and behind the scenes diplomatic get-togethers. The "General Debate" speeches take place in the General Assembly hall (pictured).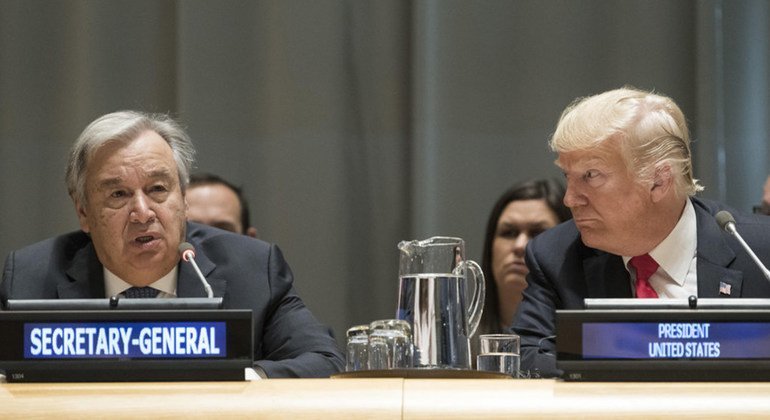 Member States can call meetings on issues of international importance. US President Donald Trump launched a call for action against the growth of illicit drug use across the world highlighting the "scourge of drug addiction."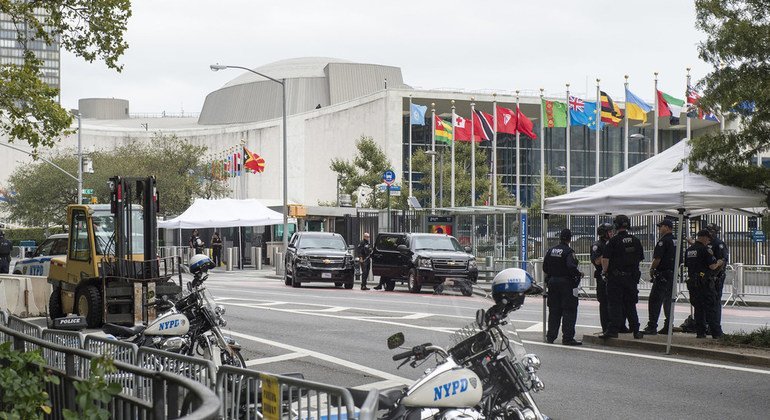 The Midtown area of New York, where UN Headquarters is located is on lockdown for the high-level week with no public access granted. (file)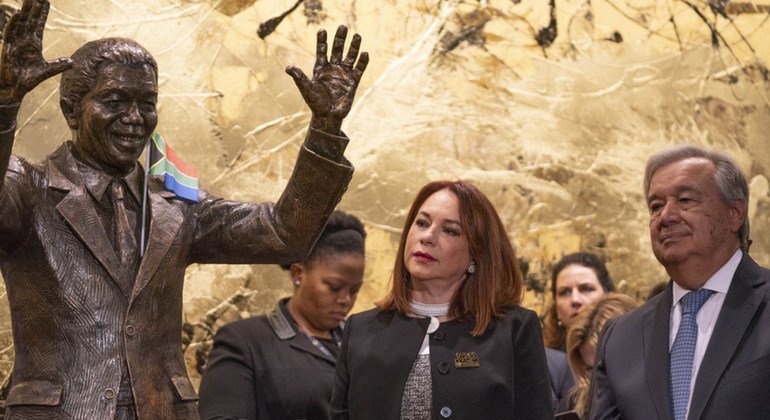 Inside the UN compound, a statue of Nelson Mandela, the former political prisoner, President of South Africa and leader of the anti-apartheid movement. was unveiled on Monday morning. The statue is a gift from South Africa.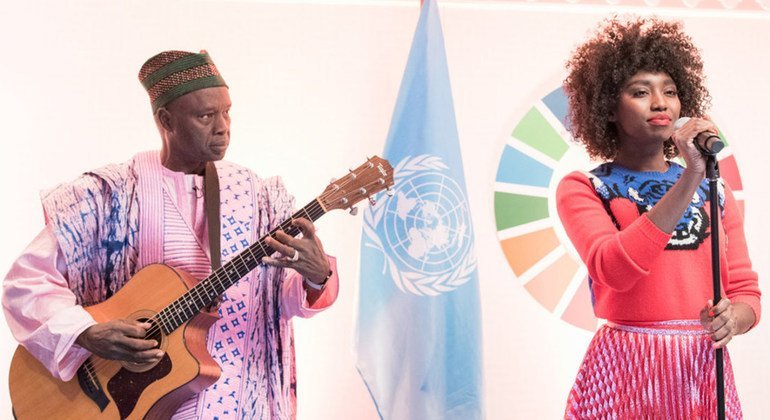 The week is not just a series of high-level meetings and lengthy speeches. On Sunday (23 September) two Malian musicians provided the entertainment at a reception for advocates for the Sustainable Development Goals.
International Day of Peace was marked at UN Headquarters on Friday (21 September) with young performers providing the musical backdrop.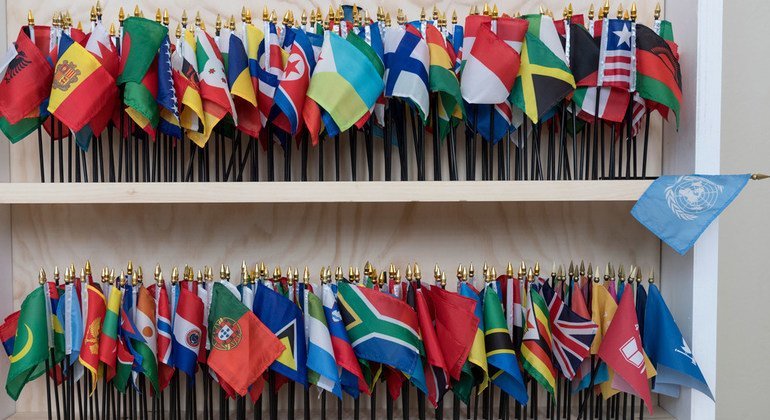 All 193 Member States of the United Nations have the right to speak in the General Debate in the General Assembly hall. Brazil traditionally goes first on Tuesday morning, and the final leader takes the podium the following Monday.