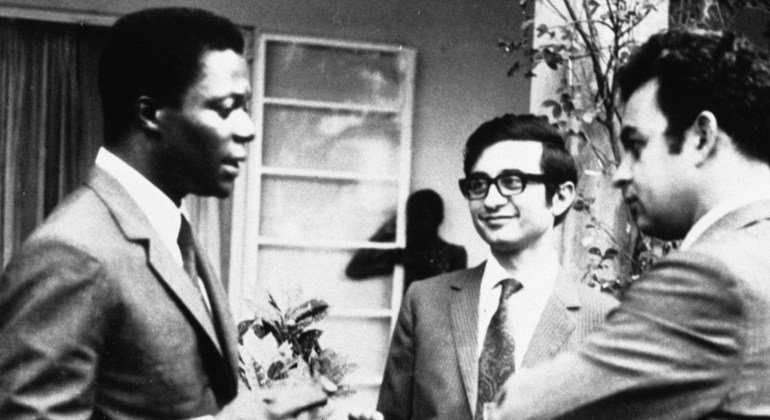 The former UN Secretary General, who was born in Ghana, joined the UN in 1962 as an administrative and budget officer with the World Health Organization (WHO) in Geneva, rising to hold senior-level posts in areas such as budget and finance, and peacekeeping. In 1971 Mr Annan, pictured left, spent time in Zambia on a fellowship study programme.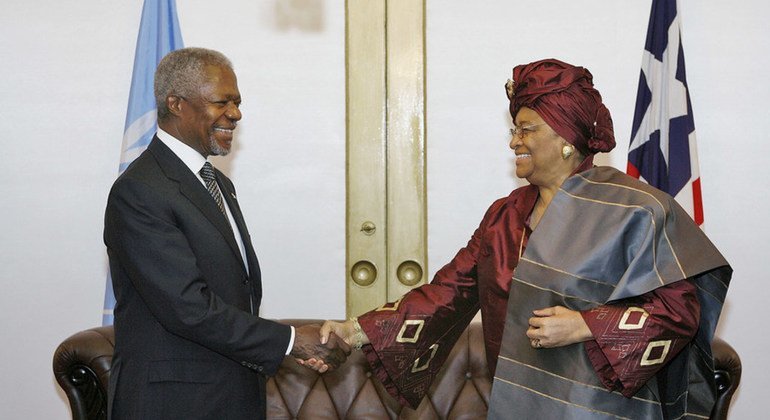 He became UN Secretary-General in January 1997 and served for two consecutive five-year terms, interacting with leaders from across the world, including the President of Liberia Ellen Johnson Sirleaf who he met in Monrovia in July 2006.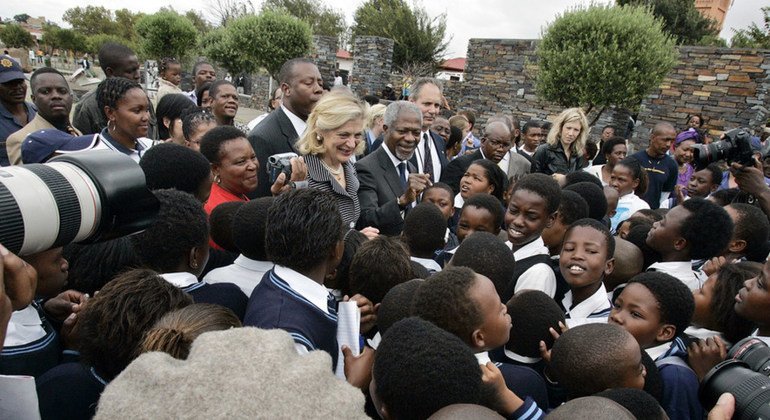 Mr Annan used his office to advocate for human rights, the rule of law, development and Africa. He travelled to the South African township, Soweto in 2006 and met with school children.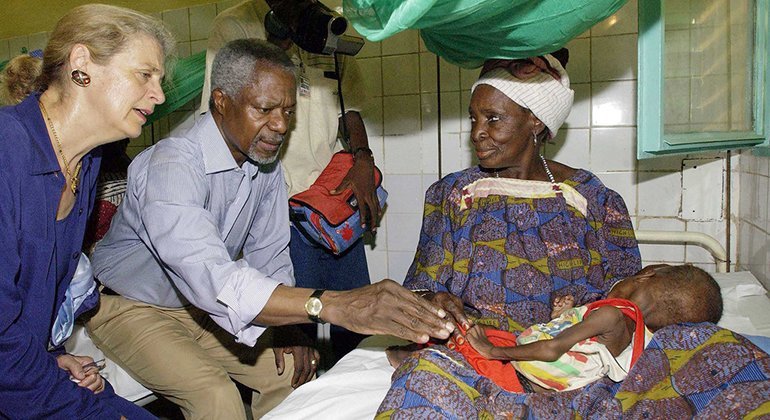 Kofi Annan worked to bring the UN closer to people worldwide by forging ties with civil society, the private sector and other partners. In August 2005, he travelled with his wife, Nane Annan, (left) to Niger to visit the pediatric wing of the Zinder Hospital.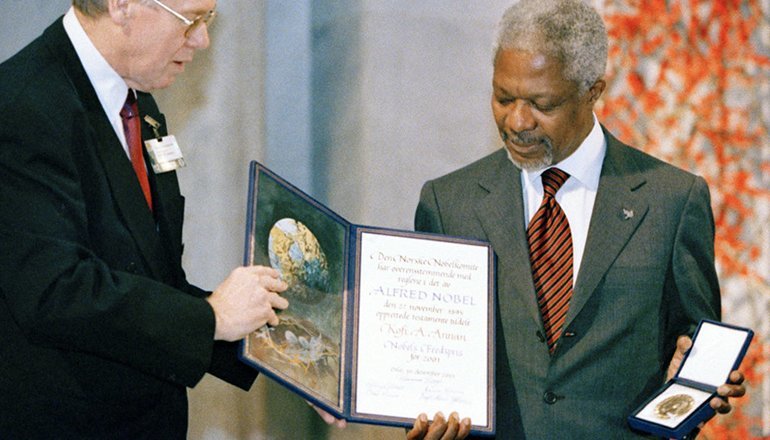 As Secretary-General, he also galvanized global action to fight HIV/AIDS and combat terrorism. Mr. Annan and the United Nations jointly were awarded the Nobel Peace Prize in 2001.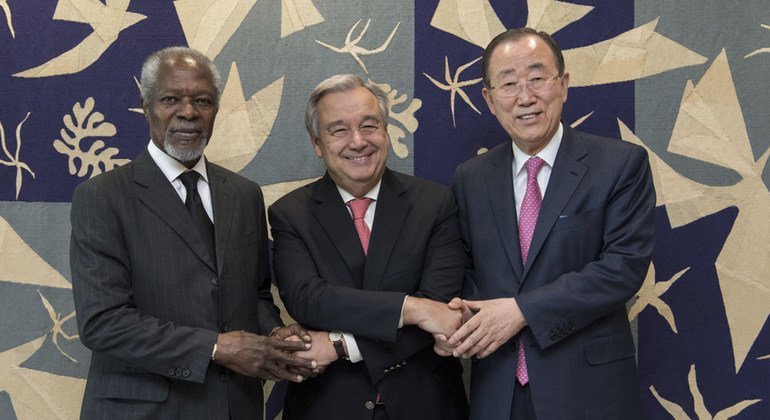 In October 2017, Mr Annan joined his successor as Secretary-General, Ban Ki-moon, and the current chief of the UN, Antonio Guterres at UN Headquarters in New York. On Saturday, Mr Guterres described Mr Annan as "a guiding force for good" and a "proud son of Africa who became a global champion for peace and all humanity."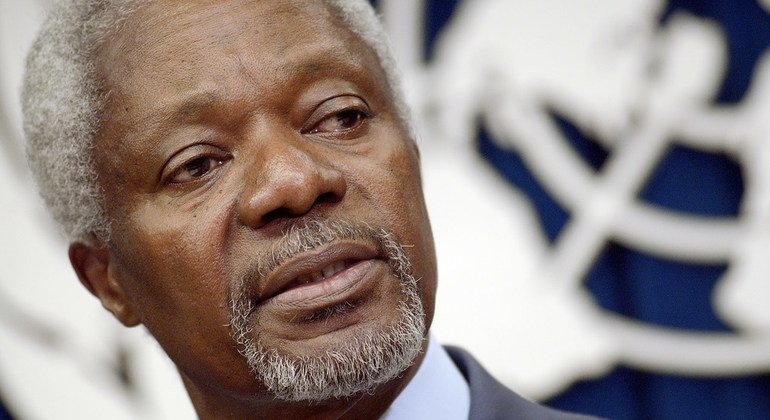 Kofi Annan, 8 April 1938 - 18 August 2018