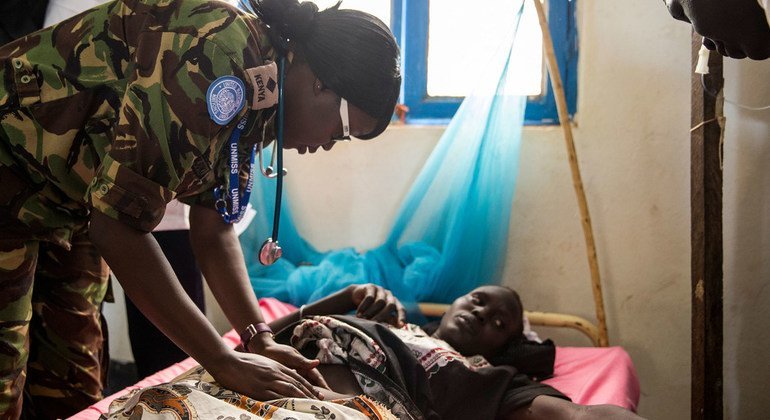 Kenyan peacekeepers serving in South Sudan's Warrap State, such as Medical Officer Captain Njuki, are involved with the local hospital. She is seen here in July 2015 examining a pregnant woman suffering from malaria, a condition which can sometimes lead to miscarriages.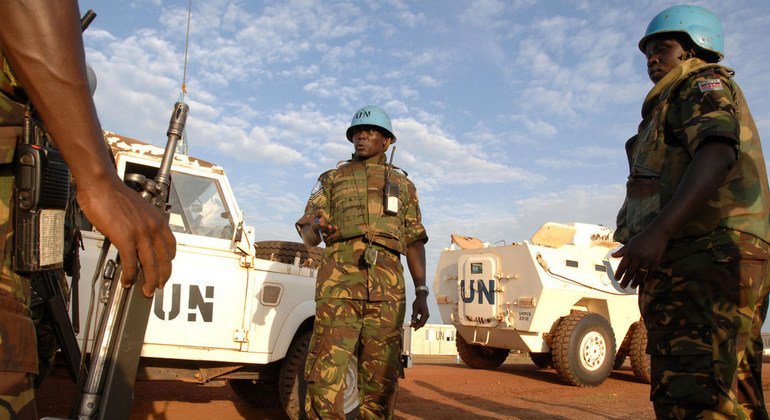 Currently, 191 uniformed personnel from Kenya are serving in a number of global hotspots, including the Darfur region of Sudan, South Sudan, the Democratic Republic of the Congo, the Central African Republic and Mali. As of June 2018, 62 Kenyans have lost their lives in the service of peace.

In this July 2009 photo, Kenyan troops serving with the UN Mission in Sudan (UNMIS) patrol the disputed area of Abyei, claimed by both Sudan and South Sudan.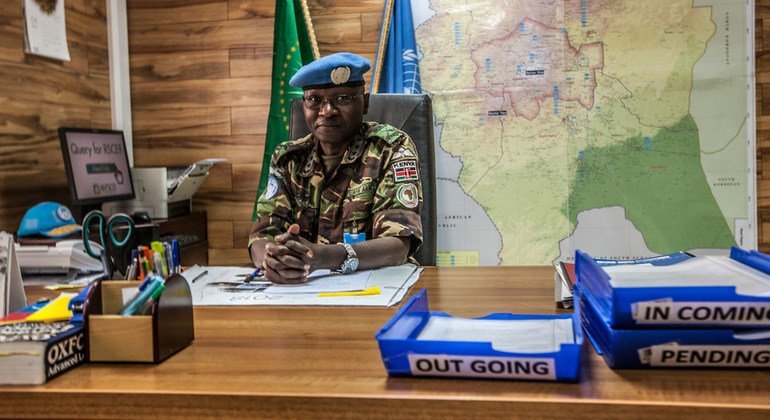 In August 2017, Lieutenant-General Leonard Muriuki Ngondi of Kenya was appointed as Force Commander of the African Union‑UN Hybrid Operation in Darfur (UNAMID). Headquartered in El Fasher, North Darfur, the mission helps in protecting civilians and facilitating the delivery of humanitarian aid.

The Security Council recently extended the mandate of UNAMID until the end of June 2019, and reduced the number of troops deployed in the field with an eye towards the mission's eventual exit.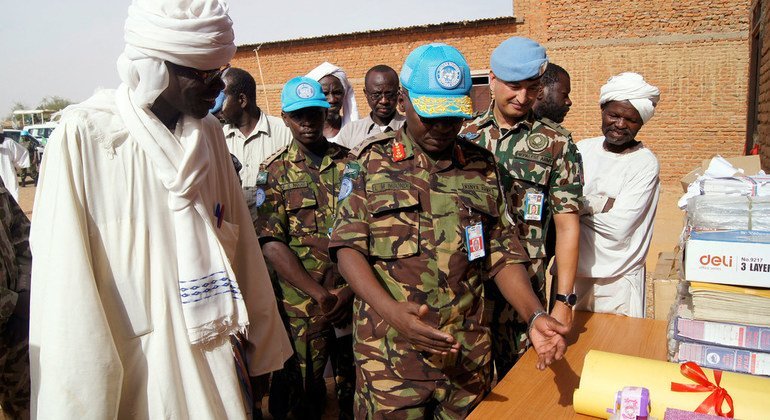 In April 2018, Lieutenant-General Ngondi handed over rehabilitated classrooms, an office and educational material to Al Bashir Basic School for boys in the Abu Shouk area, in El Fasher, North Darfur. The project, implemented by UNAMID peacekeepers, is part of the mission's continued support to boosting education across Darfur.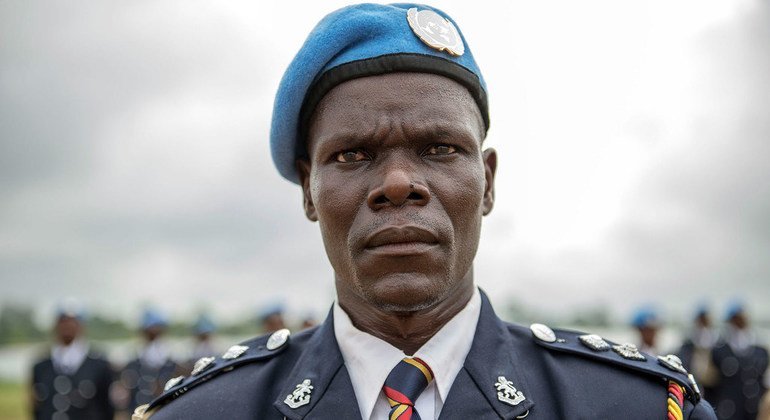 A Kenyan police officer serving with the UN Mission in Liberia (UNMIL) stands at attention for the national anthem during an awards ceremony at Camp Clara, in Monrovia, in May 2014. UNMIL was established by the UN Security Council in 2003 after a peace agreement was signed to end the country's civil war. The Mission successfully completed its mandate in March 2018, shortly after supporting the country's first peaceful political transition in seven decades.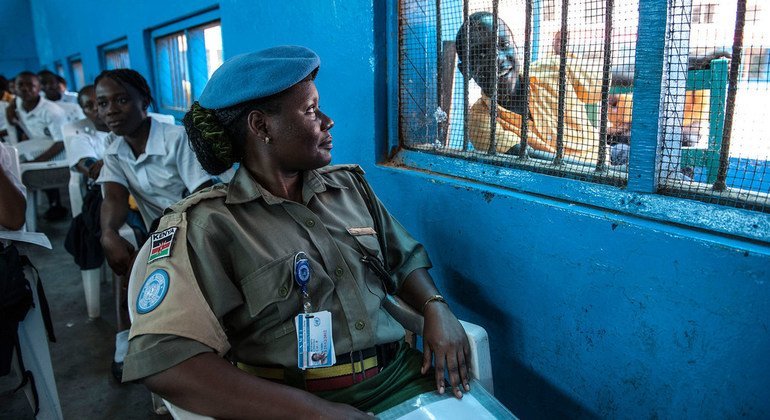 Ruth Kefa, a Kenyan corrections officer with the UN Mission in Liberia (UNMIL), shares a laugh with a student at JJ Roberts High School during an outreach event in the capital, Monrovia, in October 2012. While the Mission successfully completed its mandate in March 2018, the UN family is still present in the country to help it sustain its hard-won peace.