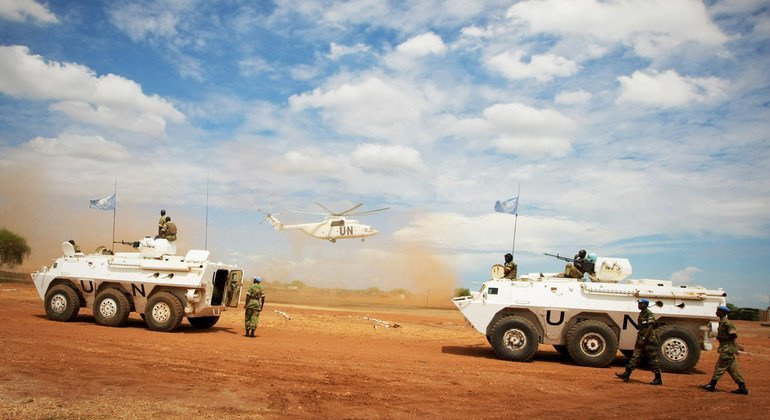 Zambia currently ranks among the top 20 contributors of uniformed personnel to UN peacekeeping operations. As of May 2018, 78 Zambians have paid the ultimate price while serving the cause of peace.

An Mi-26 heavy lift cargo helicopter lands at the UNMIS team site in Abyei, as Zambian soldiers prepare to depart in armoured personal carriers on a patrol around Abyei town in May 2011. The area was the scene of heavy clashes following the seizure of the town – which sits on the border between Sudan and newly independent South Sudan – by Sudanese Government troops.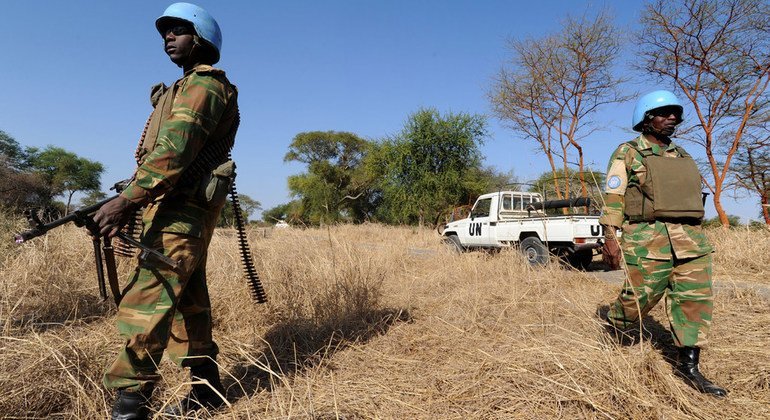 Soldiers from the Zambian Battallion of UNMIS on patrol around the volatile Abyei area in January 2011 in the wake of clashes that left dozens dead before and during the South Sudan self-determination referendum. According to the Comprehensive Peace Agreement, Abyei was meant to have its own referendum on whether to join the north or the south but disputes over who is eligible to vote, among other issues, left the status of the region in limbo.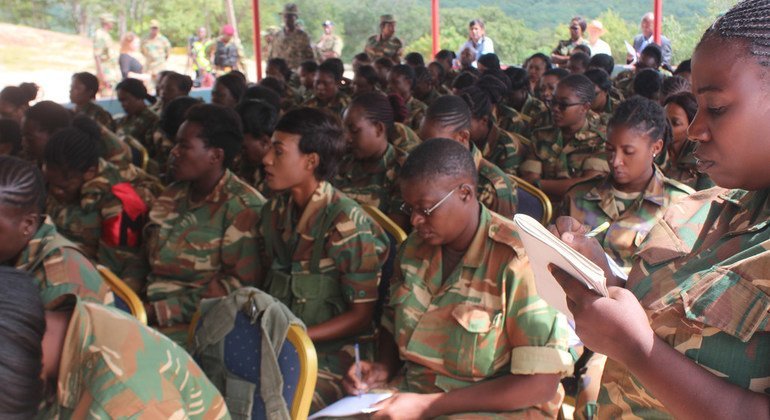 Zambia currently has just over 1,100 military and police personnel serving across six UN peacekeeping operations, the majority of them in the Central African Republic (CAR). Seen here are troops at the Peace Mission Training Center in the Zambian capital, Lusaka, undergoing training provided courtesy of the United States ahead of their deployment to CAR.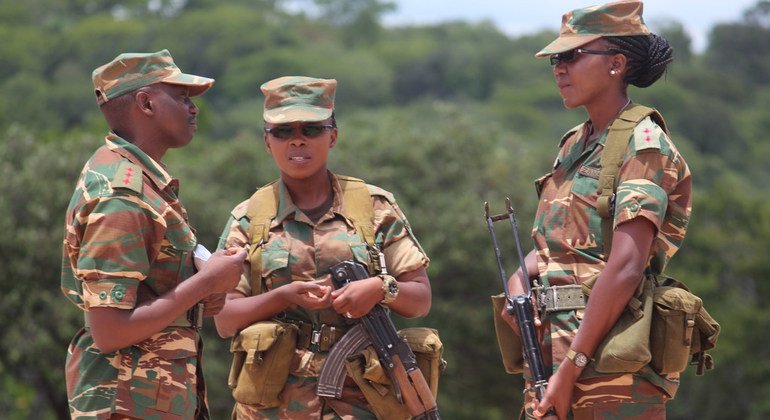 The Training Center in Lusaka includes protection of civilians; child protection; promotion and protection of human rights; prevention of conflict-related sexual violence; and the creation of a secure environment for the delivery of humanitarian assistance. All of these are vital elements of the mandates of UN peacekeeping operations.