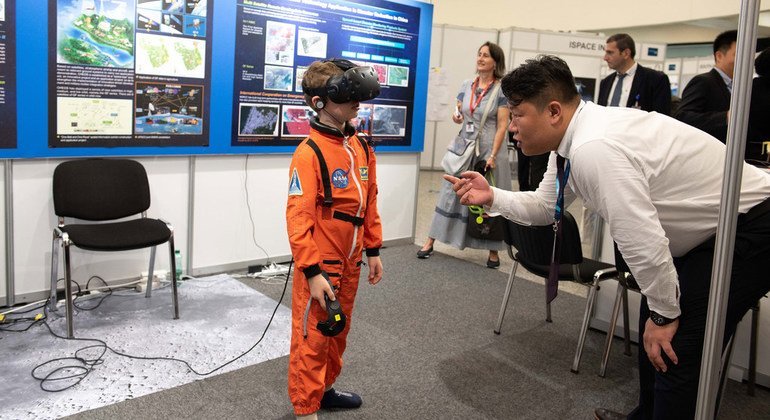 A child in an astronaut suit, experiences the Moon in 360-degree virtual reality, at the Chinese Lunar Exploration Programme exhibit.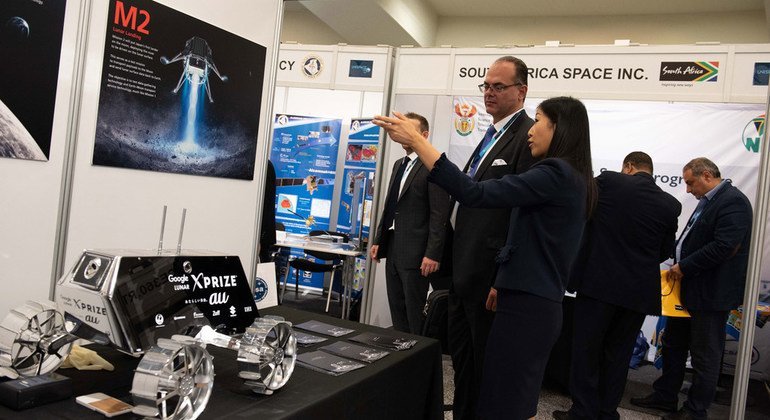 At the ispace exhibit, an exhibitor explains the MOON VALLEY concept, where Earth and Moon become "one system".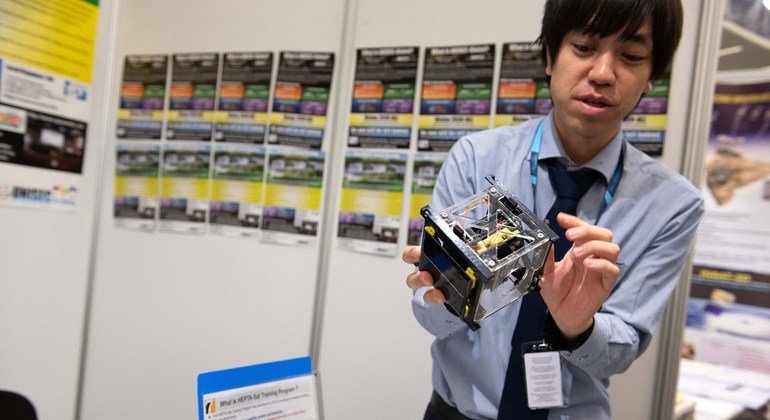 A HEPTA-SAT training kit, that's part of the UNISIC-Global exhibit. The actual satellites themselves, which are already in use, are exactly the same size as these kits.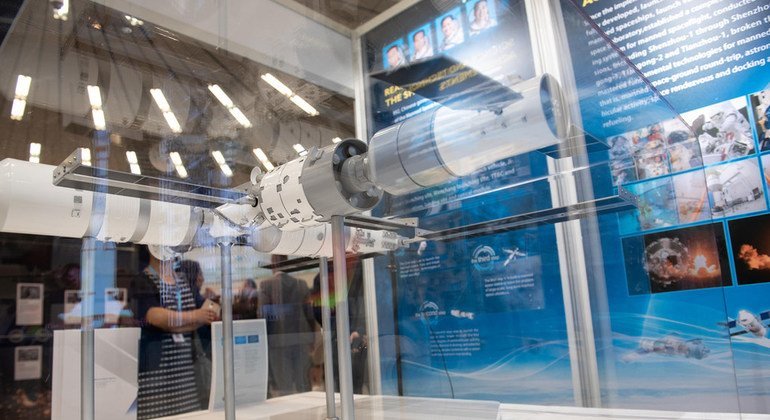 A model of the China Space Station, at the China Manned Space Agency. The Station is expected to be operational from 2022.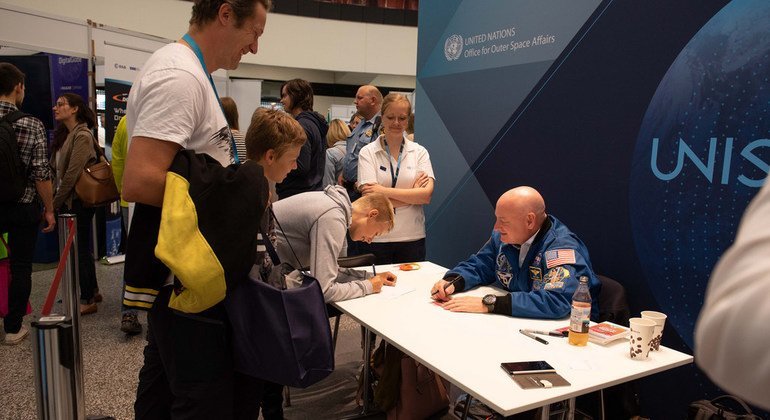 UN Champion for Space Scott Kelly, a former NASA astronaut, signs an autograph and interacts with children at the exhibition.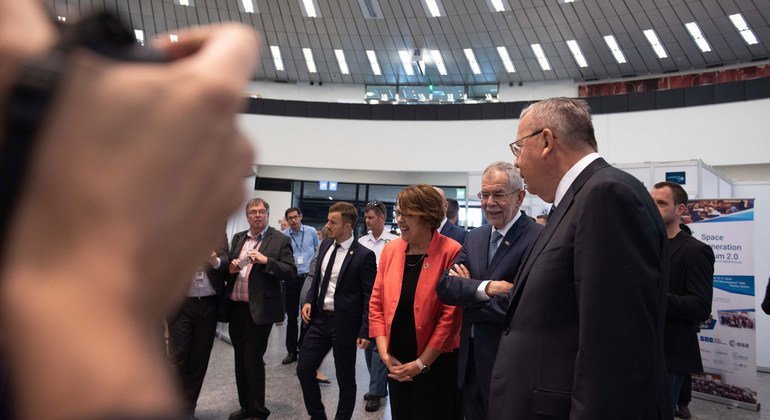 Austrian President Alexander Van der Bellen (centre), UN Office at Vienna Director-General Yury Fedetov (right), and UN Office for Outer Space Affairs (UNOOSA) Director, Simonetta Di Pippo (left), look at the UNOOSA exhibit "Space at the United Nations:1958–2018"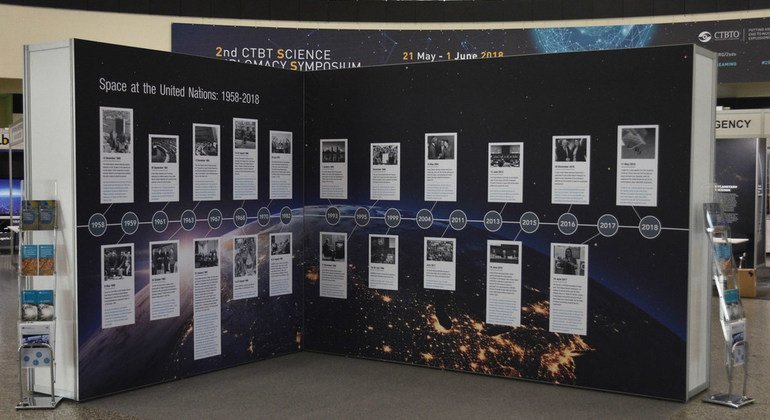 The UNOOSA exhibit "Space at the United Nations:1958–2018" showing key events and milestones of the 50-year push aimed at harmonizing international efforts to use space for the common good.