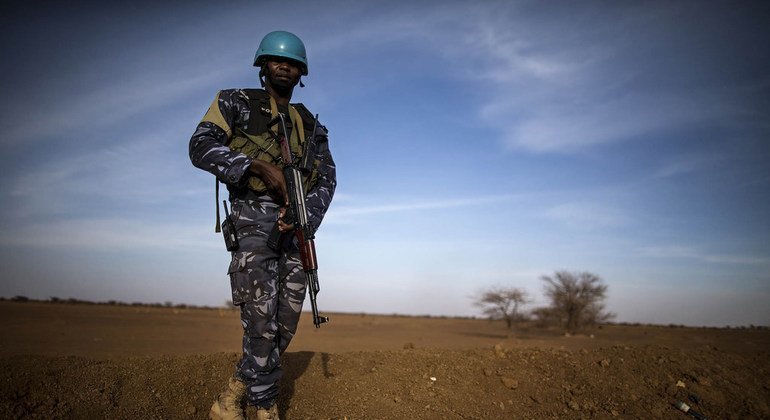 A Togolese soldier during a daily patrol in Menaka, northern Mali. Regular patrols like this support MINUSMA's efforts to protect civilians, as mandated by the Security Council.
A member of the Togolese contingent of MINUSMA ensures security during a daily patrol on the streets of Menaka, northern Mali.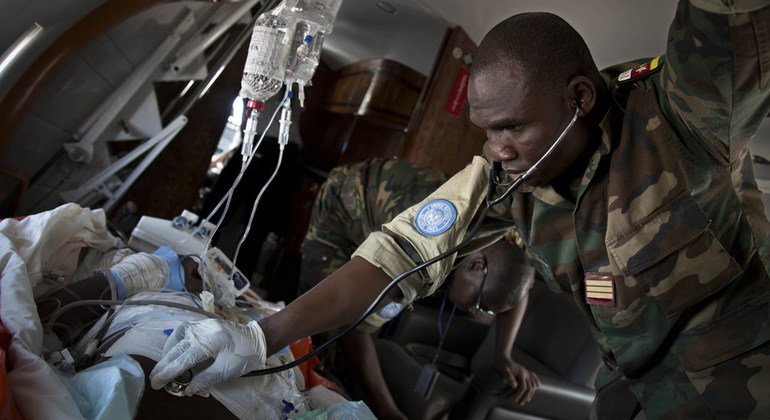 The security situation in Mali remains of grave concern. Here, a Togolese member of MINUSMA's aero-medical evacuation team supports the evacuation of a seriously injured civilian from Gao in collaboration with France's Opération Serval and MINUSMA's Aviation unit.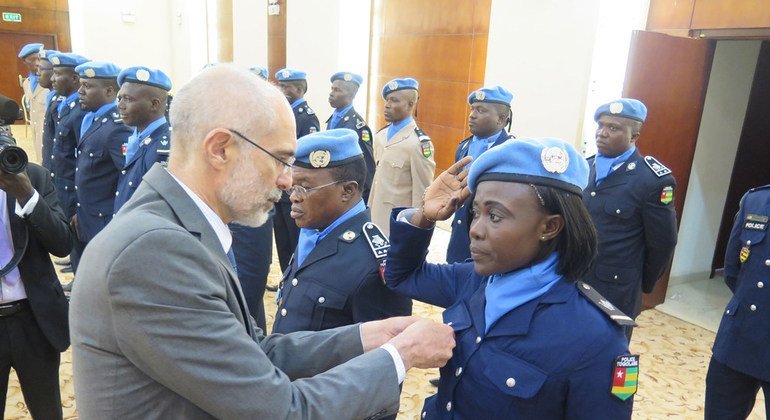 Togolese Police Officer Solange Tcholké, of the UN Multidimensional Integrated Stabilization Mission in the Central African Republic, known as MINUSCA, receives the UN medal from Deputy Mission chief (political) Kenneth Gluck on 27th March 2018.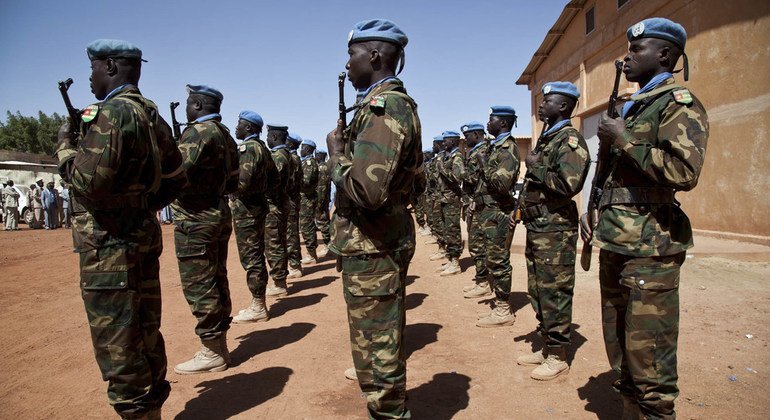 Blue Helmets from Togo on parade during the visit of UN Security Council to Mopti in October 2017. MINUSMA was established on 25 April 2013 to support the political process in Mali, carry out security-related stabilization tasks, protect civilians, monitor human rights, and create conditions for the provision of humanitarian assistance and the return of displaced persons.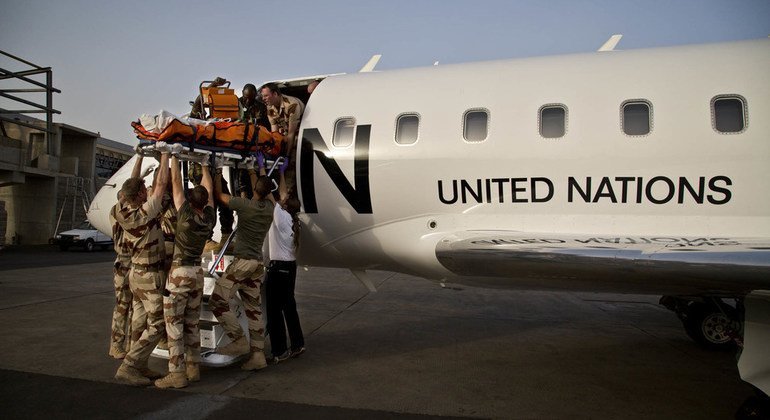 MINUSMA has become one of the most dangerous peace operations in the Organization's history. The UN is making concerted efforts to improve the safety of UN peacekeepers and ensure peacekeeping missions are stronger and safer. Pictured are MINUSMA doctors from Togo's aero-medical evacuation team evacuating a seriously injured colleague to the capital, Bamako.