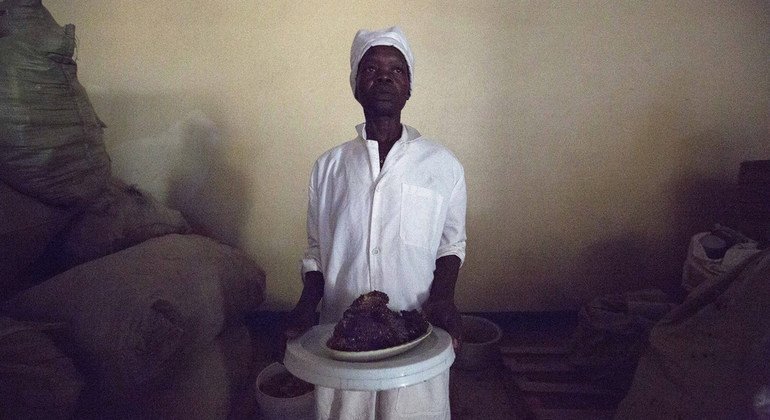 Thirty-eight-year-old Alice Mamur from Wulu in central South Sudan learnt beekeeping from her father. "I am proud to be a woman working with my own hands to make a living to help my family."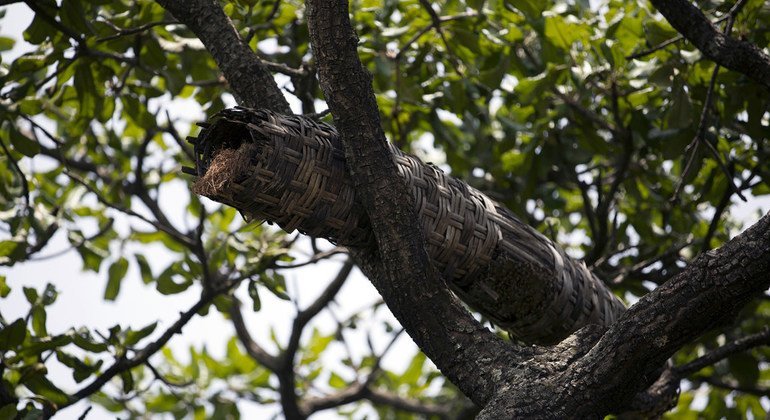 Women in a rural community in conflict-affected South Sudan are hoping to enjoy the sweet rewards of beekeeping and processing honey as the UN peacekeeping mission in the country steps up patrols to boost security in the area.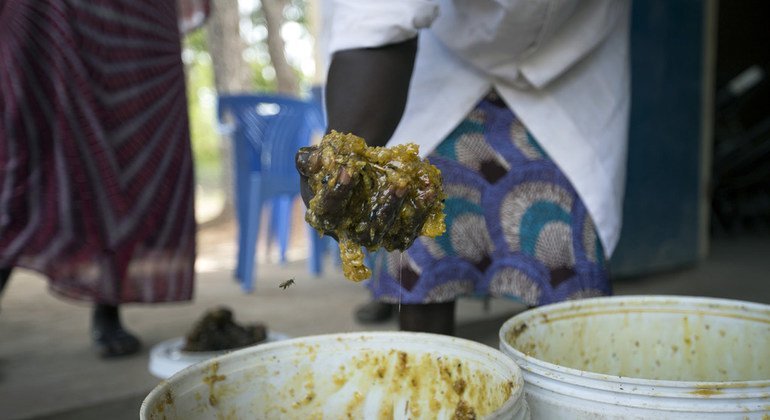 Alice Mamur says that she used to produce honey only for consumption in her home, as an ingredient for beer and for wedding gifts, but now she is hoping to sell it further afield.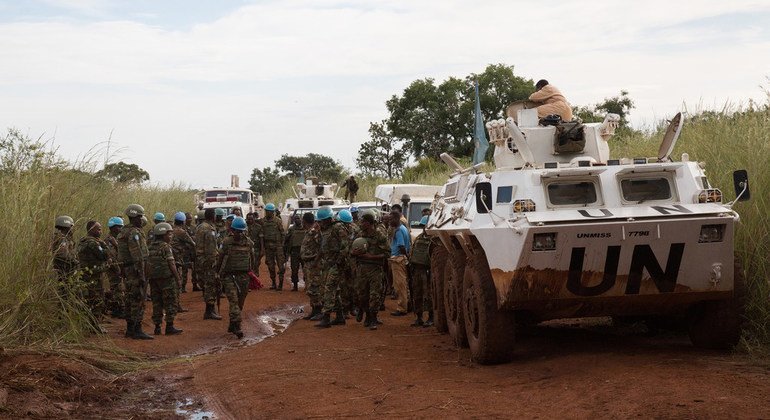 A major challenge is getting the honey to market. The ongoing conflict in South Sudan means it has been too dangerous travelling by road. But now, increased patrols by UN peacekeepers in the Wulu area mean the roads are more secure and so trade can flourish.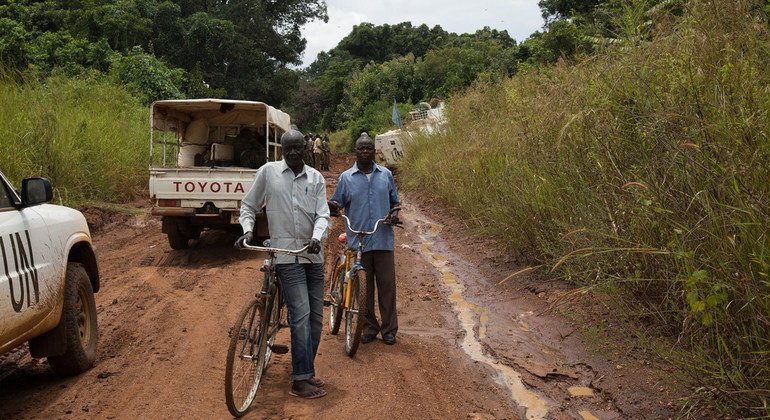 Local people have more confidence to move around the area. Alice Mamur says that she "feels safe" when she sees UN peacekeepers in her area. But deeper in the forest she sometimes "get harassed by men with guns. They steal our honey, slap us, and sometimes do other things to us."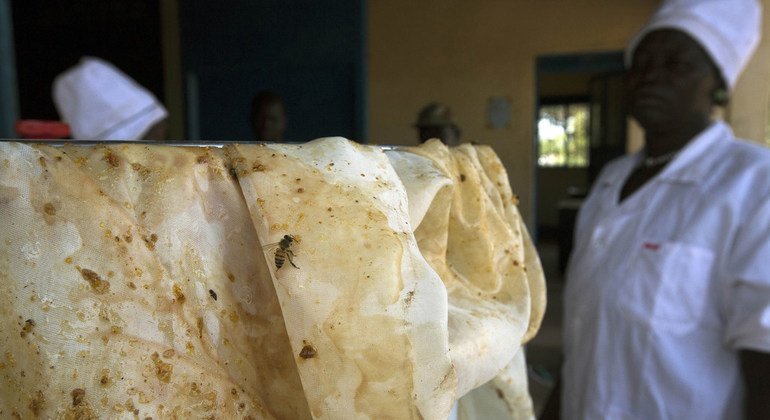 The beekeepers of Wulu believe there is a market as long as they can safely transport their product.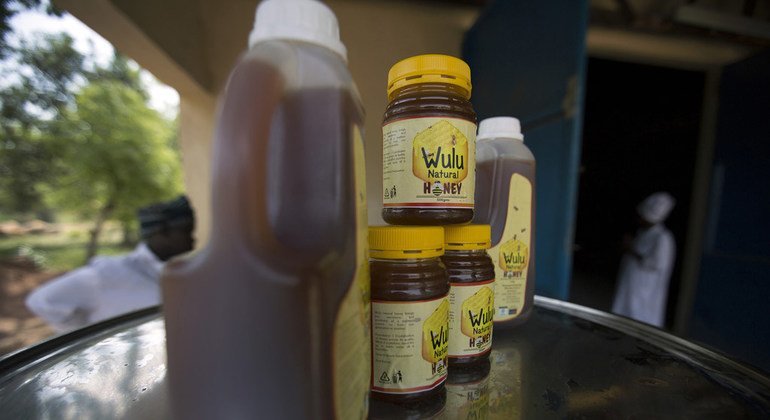 As the first World Bee Day is marked on 20 May, they say it is important to build peace so that the honey business can reach its full potential.