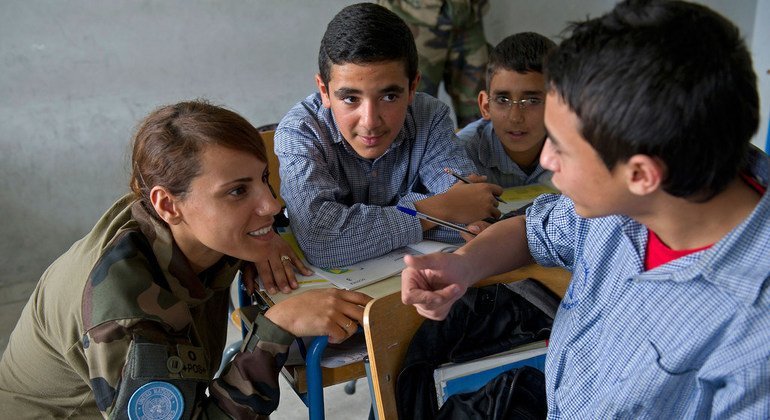 There are currently 835 French military and police personnel serving in six UN peacekeeping missions. France's largest troop contributions are to the UN peacekeeping missions in Lebanon (UNIFIL), the Central African Republic (MINUSCA) and Mali (MINUSMA).

A French peacekeeper with UNIFIL chats with students during French language classes at Burj Qalaway public school, in South Lebanon, in 2013.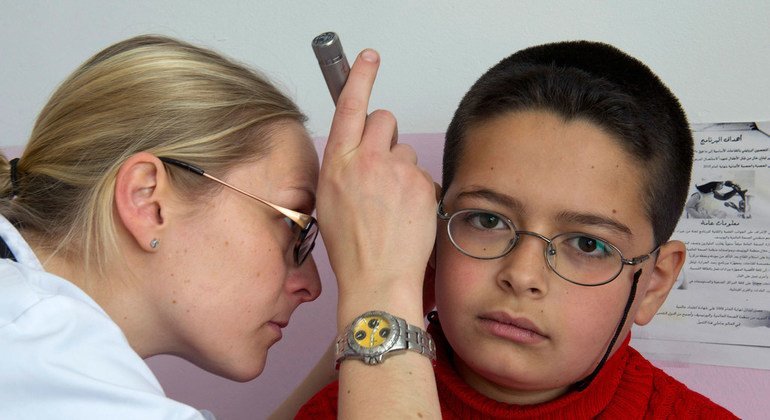 French peacekeepers are part of the more than 100,000 UN personnel serving the cause of peace in the world today. Protecting civilians and supporting the delivery of humanitarian aid are among the many tasks performed by peacekeepers.

A French medic with UNIFIL performs a checkup on a student at Burj Qalaway public school, in South Lebanon, in 2013.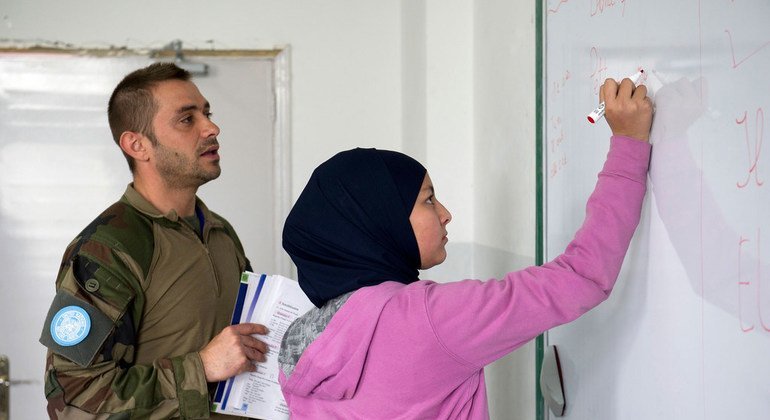 A French peacekeeper with UNIFIL instructs a student during French classes at Burj Qalaway public school, in South Lebanon, in 2013.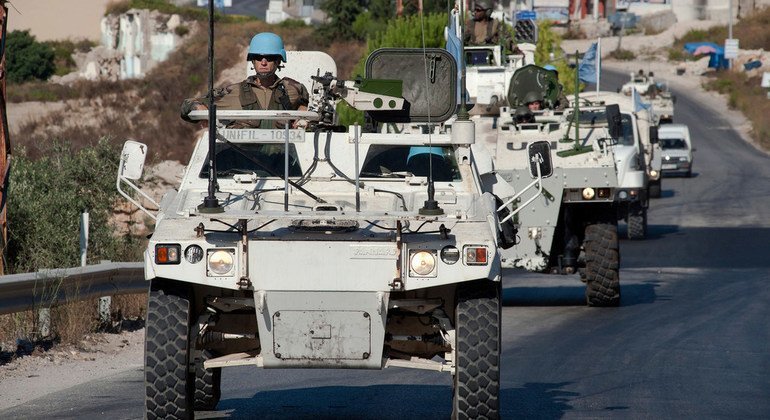 UN peacekeepers carry out their duties at great risk, often under difficult conditions. Since 1948, 113 French nationals have lost their lives while serving in peace operations.

Indonesian and French peacekeepers deployed with UNIFIL are seen here conducting a joint patrol along the Blue Line near the town of El Adeisse, South Lebanon, in 2013.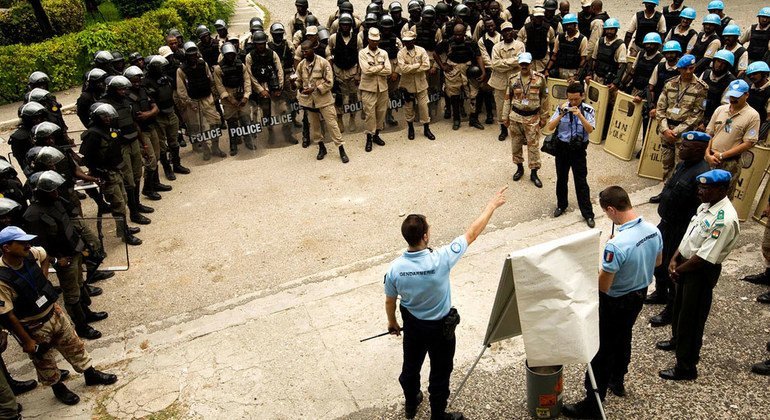 UN police officers from France and Pakistan prepare to conduct a crowd control exercise with members of the Haitian National Police in April 2008.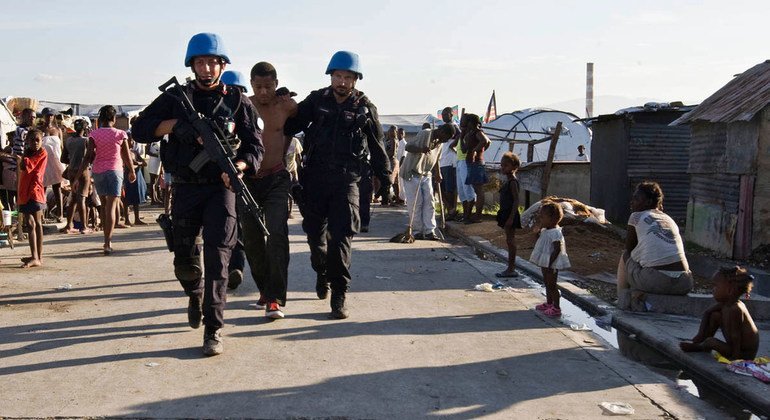 French UN peacekeepers escort a detained man from a camp for internally displaced persons in Haiti during a security operation carried out by UN military and police along with the Haitian National Police in June 2010.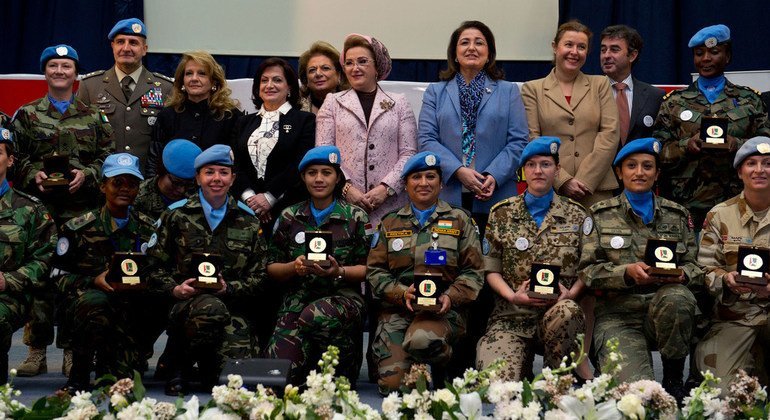 Female UNIFIL peacekeepers honoured at a ceremony in Tyre, southern Lebanon. The Lebanese National Commission for Lebanese Women (NCLW) presented medals to 17 women peacekeepers, including one from France.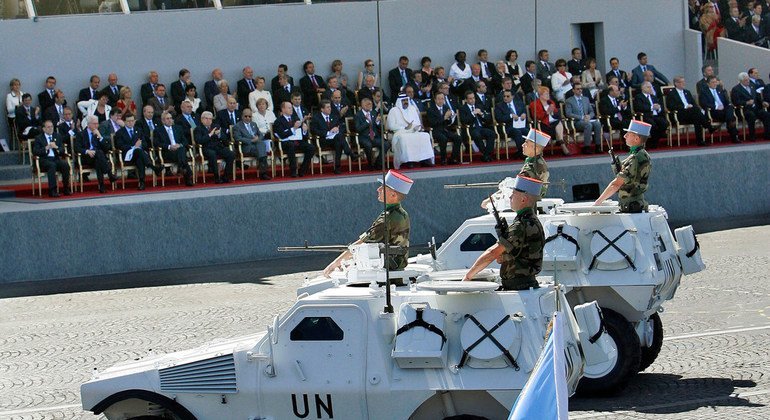 France also supports the UN mission in Mali (MINUSMA) through a national operation known as "Barkhane," which is deployed in the Sahel region and provides support to the operationalization of the G5 Sahel Joint Force. French Armed Forces have also been deployed in their national capacity to support other peacekeeping operations in the past, including in Côte d'Ivoire.

Seen here are UN Secretary-General Ban Ki-moon and other dignitaries at the Bastille Day parade in commemoration of the 6oth anniversary of UN peacekeeping in Paris on 14 July 2008.