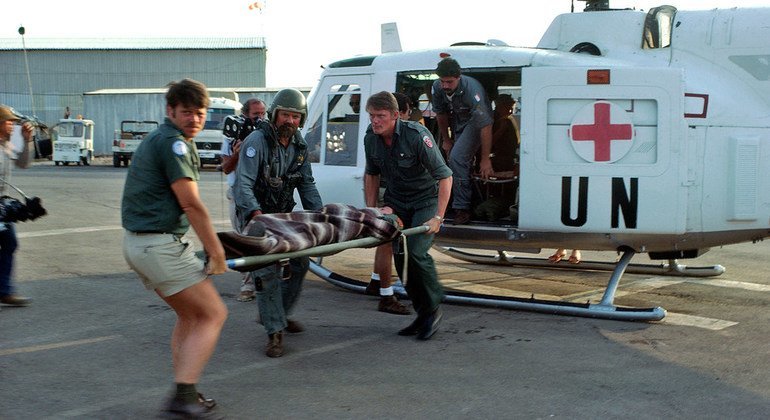 Members of the Italian Helicopter Wing attached to the peacekeeping mission rush a wounded patient to the UN hospital in Naqoura, in southern Lebanon, for emergency treatment. Starting with one helicopter in 1979, ITALAIR (Italian Air) is one of the oldest units in the mission. Over the years, Italian pilots deployed with UNIFIL have transported more than 145,000 passengers. (1 May 1980)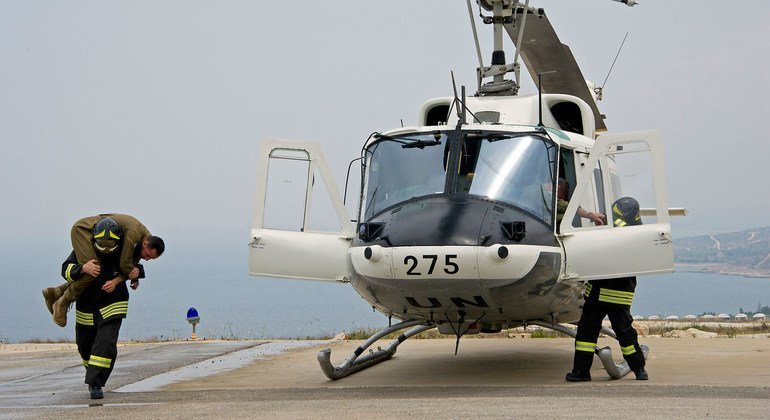 UN‬ firefighters during an evacuation exercise at a helipad in the mission's headquarters in Naqoura in 2016. The event was organized to mark the 65th anniversary of the ITALAIR, Italy's aviation unit.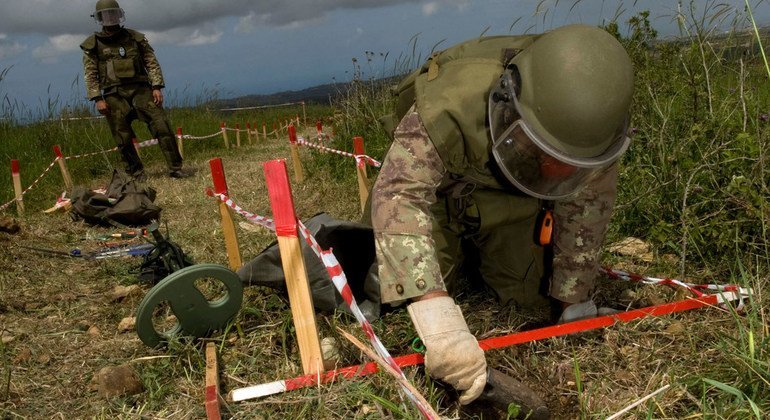 Italian deminers clear an area close to the Blue Line near Yaroun village. Mine clearance activities are vital to enabling the peacekeeping mission to deploy and carry out its operations. (8 April 2010)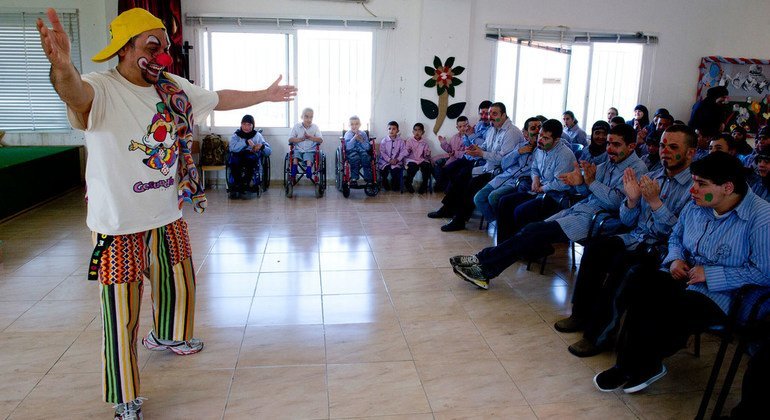 With a smile and a red nose, Warrant Officer Walter Mazzocchi (Italy) brings the healing power of laughter to students in the Ayta Ash Shaab School for Children with Special Needs. (30 March 2013)
Students at the Tyre Public Technical School learn how to slice gnocchi dough during a cooking course offered by the Italian contingent of the UN peacekeeping mission. (5 March 2014)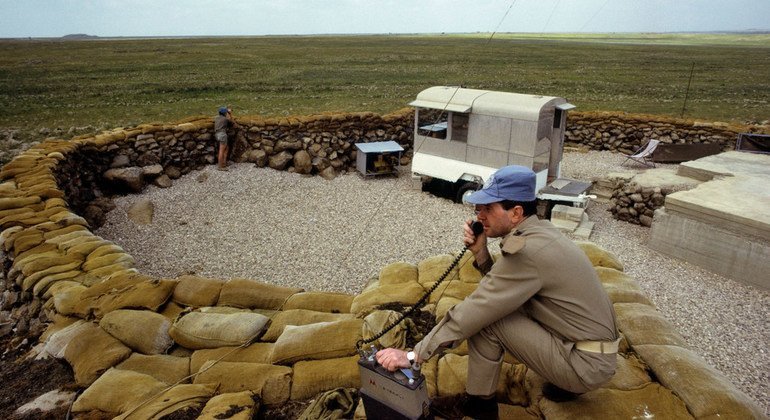 Aside from Lebanon, Italian peacekeepers have also served with the UN in Mali, Cyprus, Eritrea/Ethiopia, India and Pakistan, and the Middle East. Capt. Giorgio Battisti (foreground) of Italy reports from the Golan Heights as part of his work with the UN mission tasked with supervising the armistice agreements between Israel and its Arab neighbours, known as UNTSO. (26 April 1973)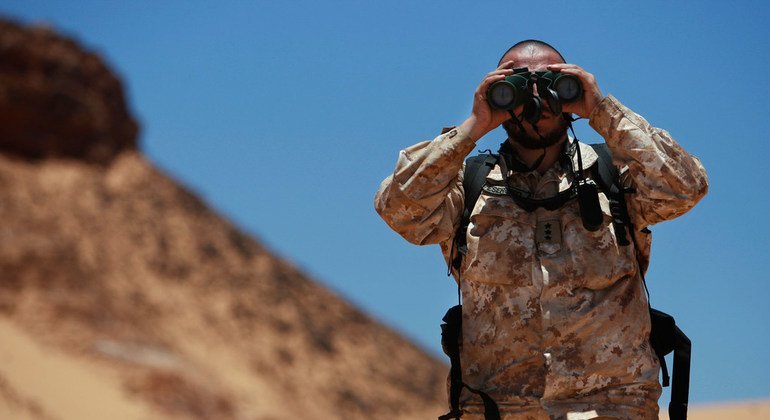 Antonio Achille (Italy), a member of the Military Liaison Office of the UN peacekeeping mission in Western Sahara, looks through binoculars during a ceasefire-monitoring patrol in the town of Oum Dreyga in June 2010. As of February 2018, just over 1,000 Italian troops and police serve in UN peacekeeping missions.