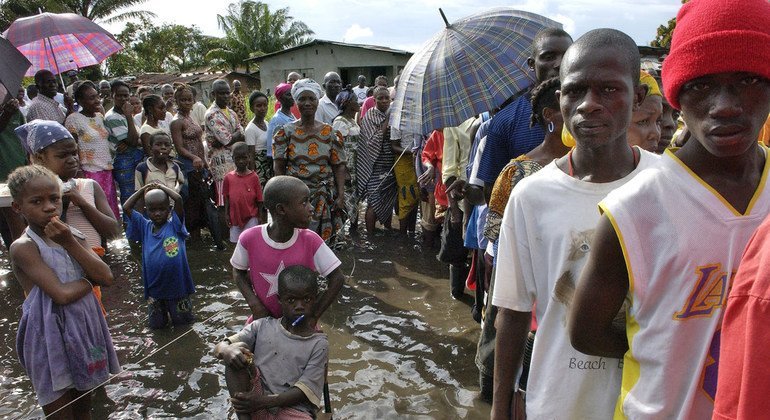 Liberian voters in Doe Township stand in knee-deep water waiting to cast their vote in the first democratic election since the end of the civil war. Ellen Johnson Sirleaf won after a run-off, becoming the first democratically elected female African head of state.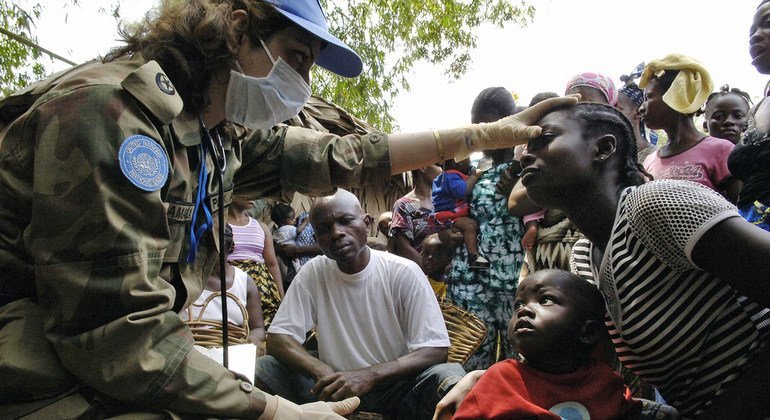 Medical units in the UN mission provide critical health assistance in addition to security, particularly in rural area where existing facilities are inadequate.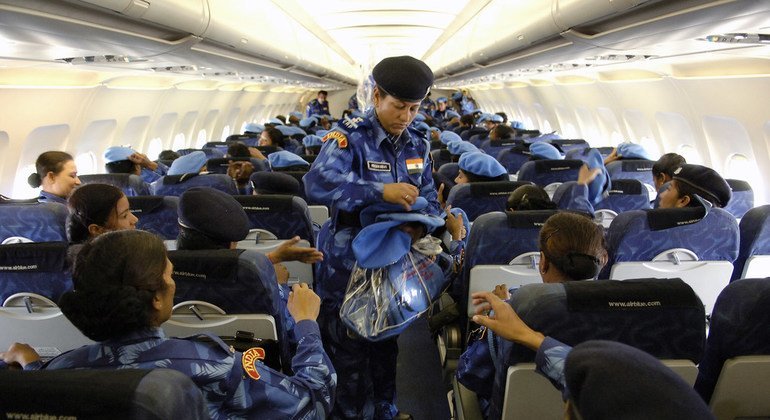 The Indian contingent of the UN mission, consisting mostly of women, swaps its black beret for the UN blue beret on arrival in Monrovia to begin its tour of duty. The large number of female peacekeepers inspired Liberian women to join the security sector, including the national police force.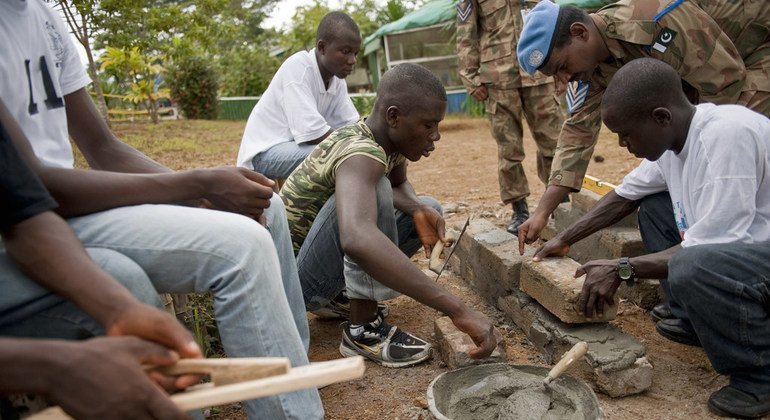 Pakistani peacekeepers teach young Liberians to lay bricks as part of a job training programme offered by the contingent in Tubmanburg.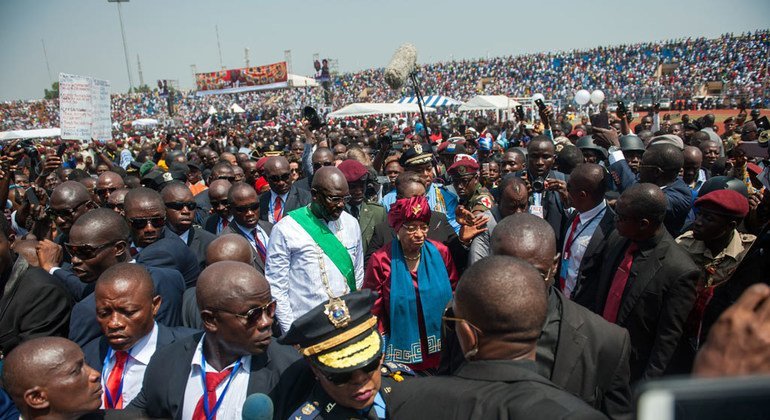 "In our darkest days, the UN stood with us," President George Weah (centre left) said during his inauguration in January, as the UN mission prepared to depart a stable and democratic Liberia.