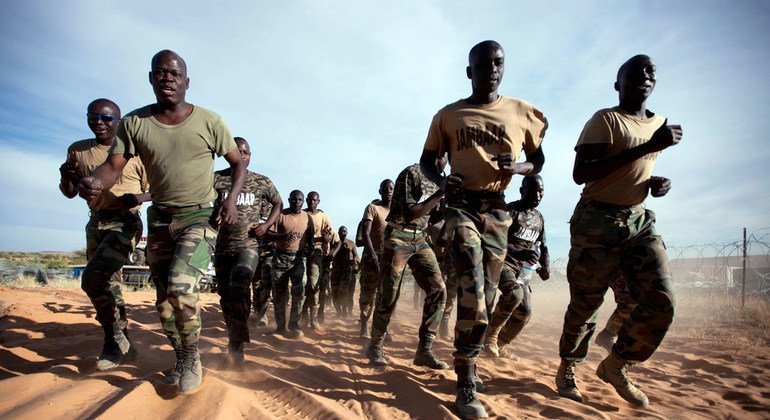 Senegalese soldiers serving with the African Union-UN Hybrid Operation in Darfur (UNAMID) train at the team site in Um Baro, in North Darfur, in November 2011. Some 860 troops from Senegal were posted in Um Baro, where they performed a number of tasks, including protection of civilians.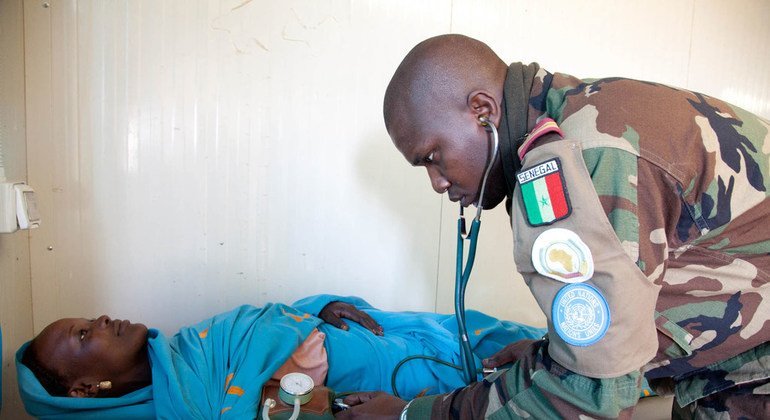 UN peacekeepers perform a range of duties while on mission, including providing much-needed medical assistance. Doctor Lt. Famara Seck, pictured here, assists a local patient at the clinic of the Senegalese team site in Um Baro, in North Darfur.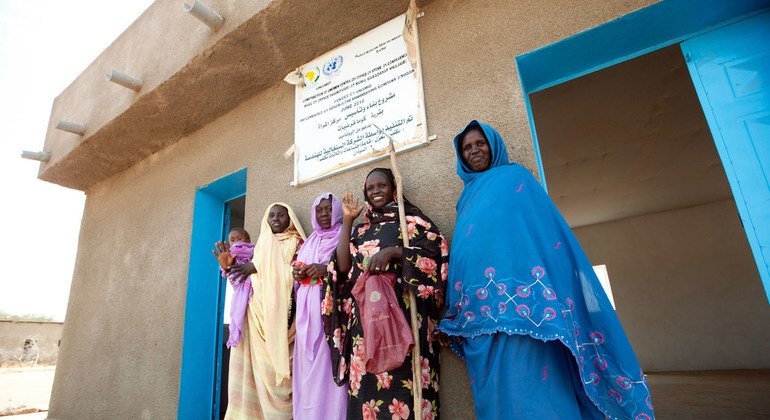 Women gather at a women's centre in Kuma Garadayat, constructed by UNAMID peacekeepers from Senegal, in 2012. This centre is one of six development projects, known as Quick Impact Projects, carried out by the Mission in the areas of education, sanitation, health, community development and the empowerment of women.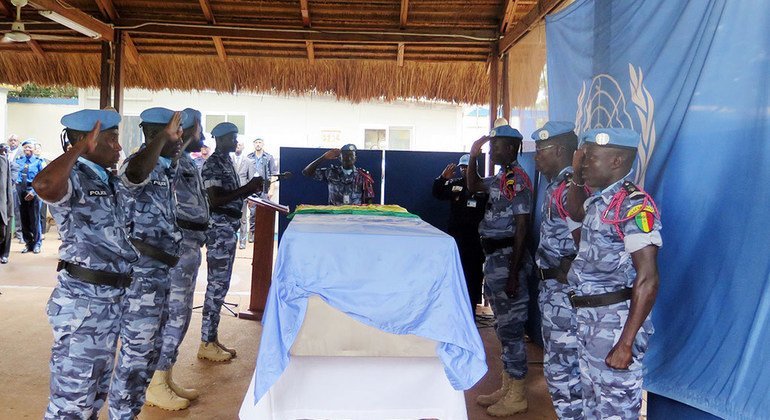 Fellow peacekeepers pay tribute to Brigadier-Chief Diene Racine of Senegal, who was killed in Bangui, Central African Republic in June 2016.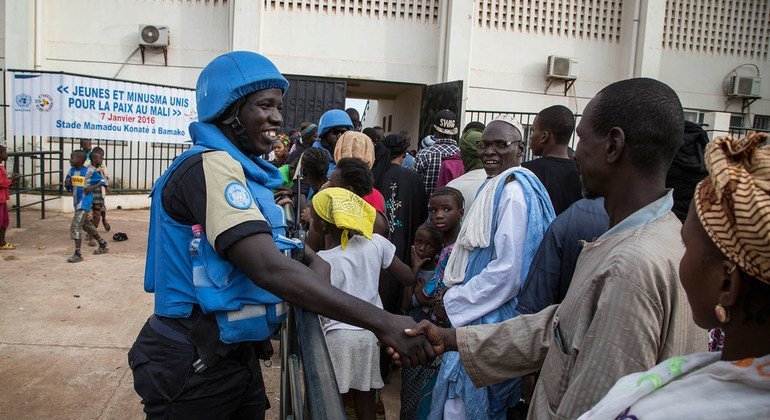 Senegalese police officers serving with the UN mission in Mali (MINUSMA) patrol Mamadou Konaté Stadium during an event organized by the mission to promote peace in January 2016.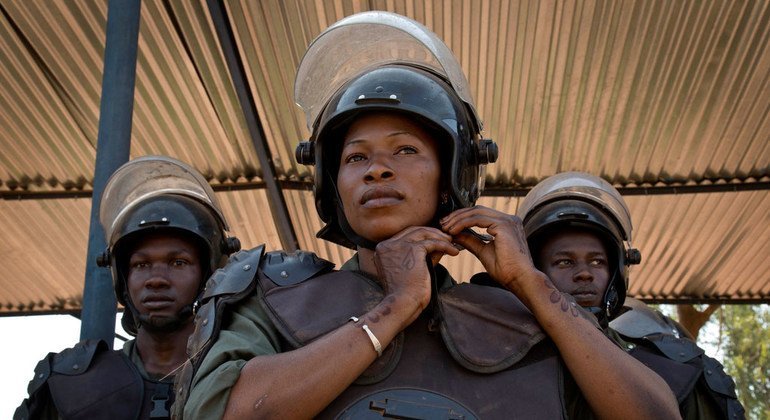 Senegal is the largest provider of police to UN peacekeeping, with over 1,200 currently serving in six operations. Seen here is a joint exercise between the Senegalese Formed Police Unit and a Malian Gendarmerie mobile unit at the Gendarmerie School in Bamako in April 2014.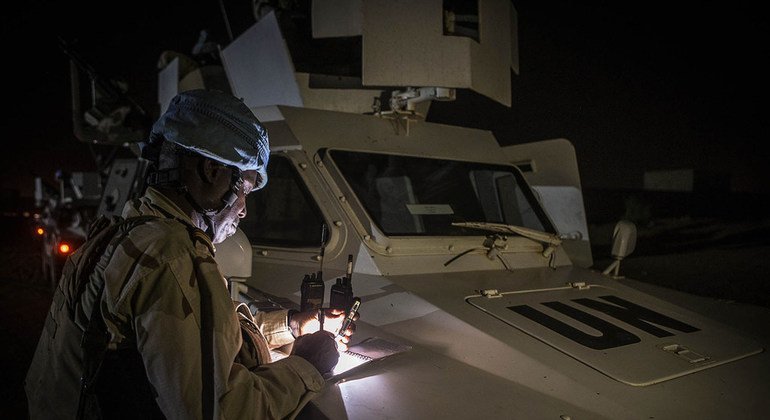 Senegalese peacekeepers during a night patrol in Gao, Mali, in May 2017. The patrols provide the soldiers with an opportunity to talk with people they meet on the streets, listen to their concerns and help them.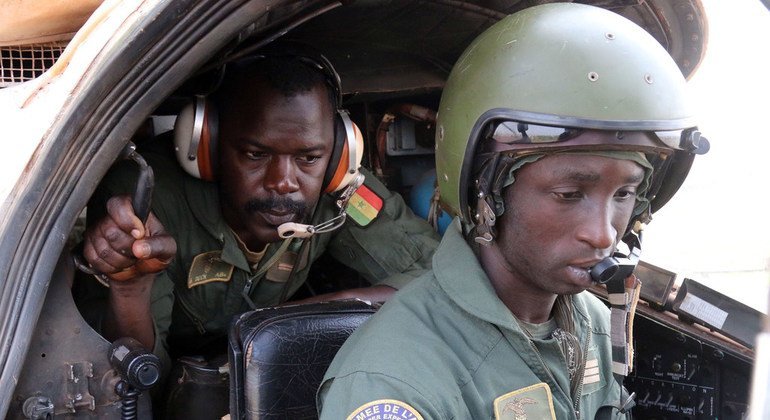 Captain Mohamed Mbaye of the Senegal Attack Helicopter Unit (SENAHU), which has been deployed in the Central African Republic since November 2015. The Unit carries out a number of tasks to enable the Mission to better protect civilians and peacekeepers as well as delivery of aid, including surveillance and reconnaissance, close air support and air cover for convoys.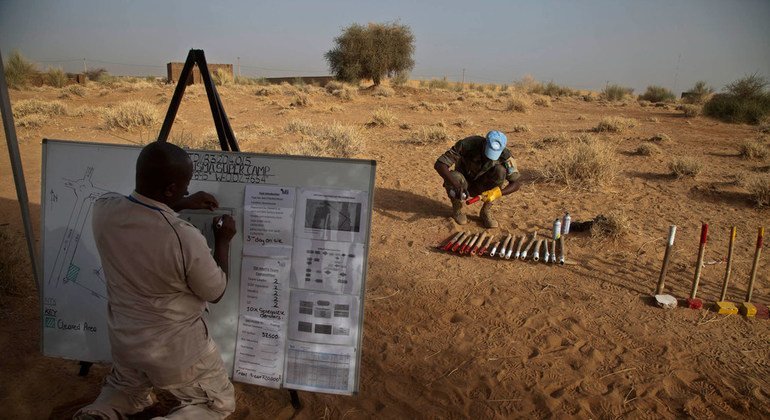 Mine action makes it possible for peacekeepers to carry out patrols, for humanitarian agencies to deliver assistance and for ordinary citizens to live without the fear that a single misstep could cost them their lives. The UN Mine Action Service (UNMAS), in collaboration with Senegalese peacekeepers, conducts a visual search at the site of a future UN military camp in Gao, Mali.