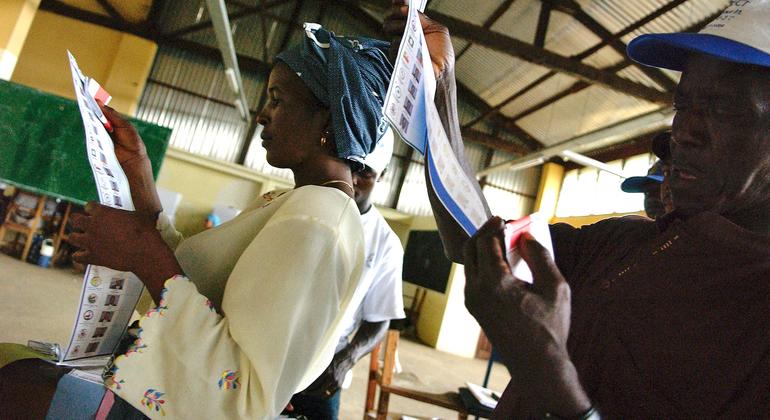 In Liberia, successive Nigerian contingents were instrumental in the UN Mission's efforts to help disarm more than 100,000 fighters and to assist with a series of elections. Above, voters inspecting ballot papers on election day in Montserrado in October 2005. UN Photo/Eric Kanalstein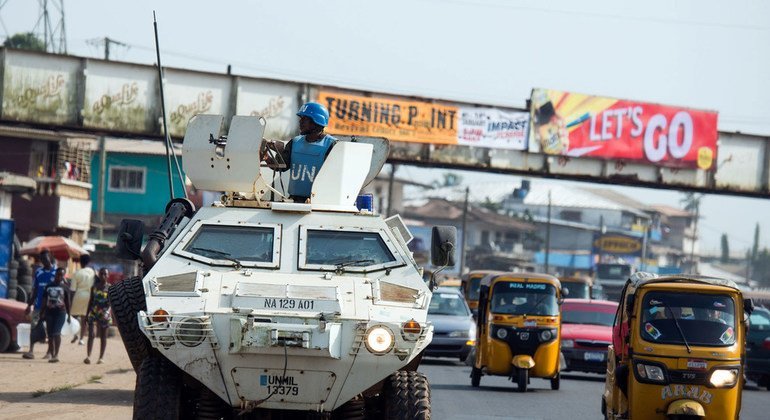 Until February 2018, the largest Nigerian contingent was deployed in Liberia, where the UN Mission will successfully complete its work on 30 March. Nigeria was the first country to join UNMIL in 2003, when authority was transferred to the UN Mission from forces led by the Economic Community of West African States (ECOWAS). Pictured, UN peacekeepers from Nigeria on an evening patrol in the streets of the capital, Monrovia.
Nigeria has made commendable efforts to include female peacekeepers in their ranks. Out of the 20,000 Nigerians who have served in Liberia, more than 1,500 were women. The UN is taking steps and engaging with Member States to include more women in its peacekeeping operations around the world. Pictured is Corporal Memunatu Yahaya during an inspection at the UN base in Monrovia.
Being away from their families for months at a time is one of the most difficult aspects of being a UN peacekeeper. Pictured, Lance Corporal Titilope Adepoju, a female peacekeeper from Nigeria posted in Monrovia, speaks with a relative on video-chat from her base.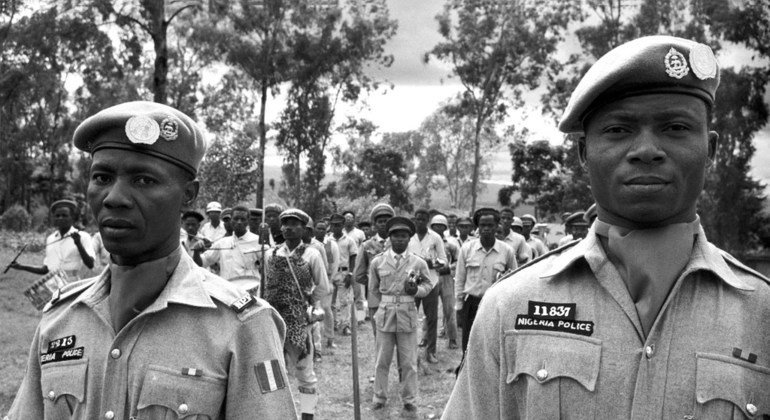 Nigeria first provided UN peacekeepers to the UN Operation in the Congo, known by its French acronym ONUC, from 1960 to 1964. Their mission was established to help the Congolese Government maintain law and order, and provide training and technical assistance. Pictured, Nigerian police officers conduct drills with Congolese recruits and local policemen in Bukavu in May 1963.
Since 1948, more than a million women and men have served as UN peacekeepers. Seen here are female police officers from Nigeria engaging with local children as they patrol the slum of Martissant in Port au Prince as part of their duties with the UN peacekeeping mission in Haiti in 2009.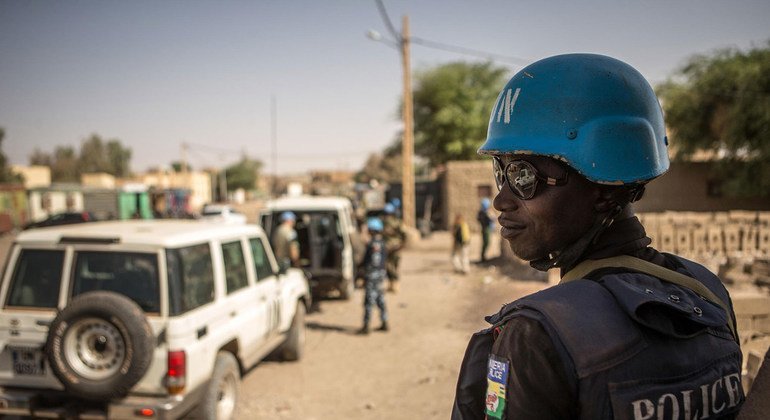 Nigerian police, pictured above, patrol the northern Malian city of Timbuktu. Some 320 Nigerian police and troops are taking part in the UN peacekeeping operation in Mali, MINUSMA, with the aim of supporting the government in stabilizing the country after Islamist and Tuareg rebel fighters gained control of the north back in 2013.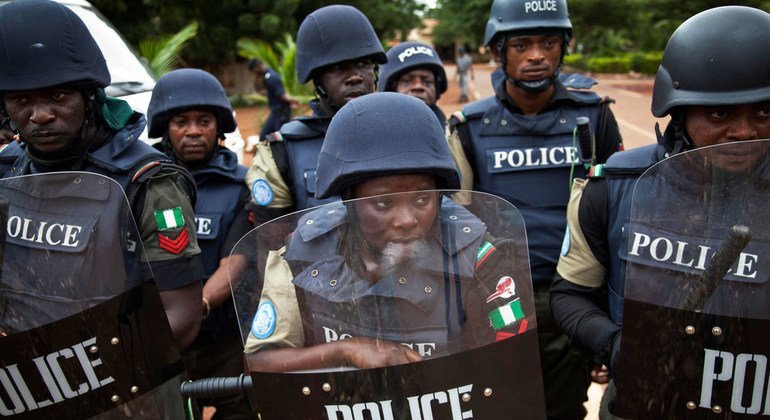 Nigerian UN police officers serving with MINUSMA take part in crowd control training along with Malian police officers at the Ecole Nationale de Police in Bamako. UN Police provide advice to national police services, help ensure compliance with international standards of human rights and promote public order and the rule of law.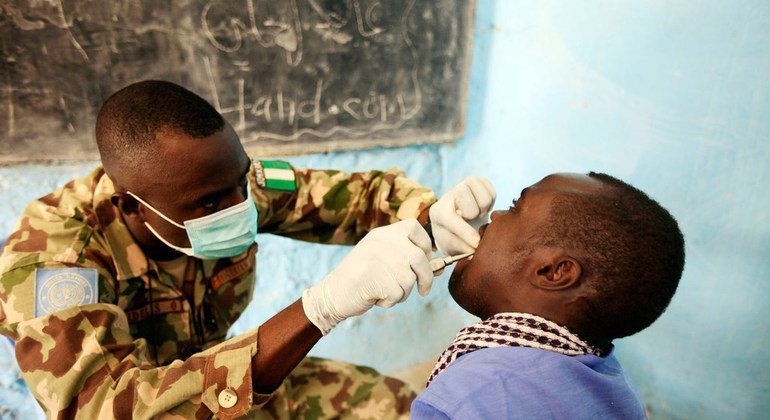 In addition to more traditional peacekeeping roles, Nigerians are also medics and dentists at UN peacekeeping missions. Pictured, a Nigerian peacekeeper provides dental services as part of a medical camp for some 150 inmates and officials at a prison in Nyala, South Darfur.