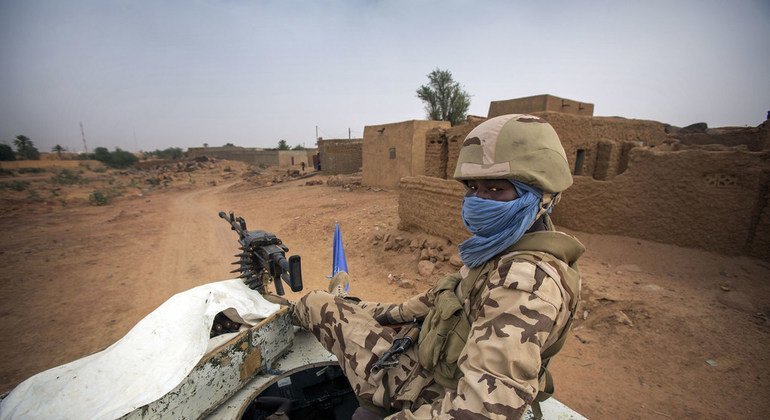 Chad is one of the 20 largest contributors of uniformed personnel to United Nations peacekeeping operations, with more than 1,400 troops and police deployed in three missions around the world: Mali, the Democratic Republic of the Congo and Haiti. Pictured, a Chadian military peacekeeper on patrol in northern Mali.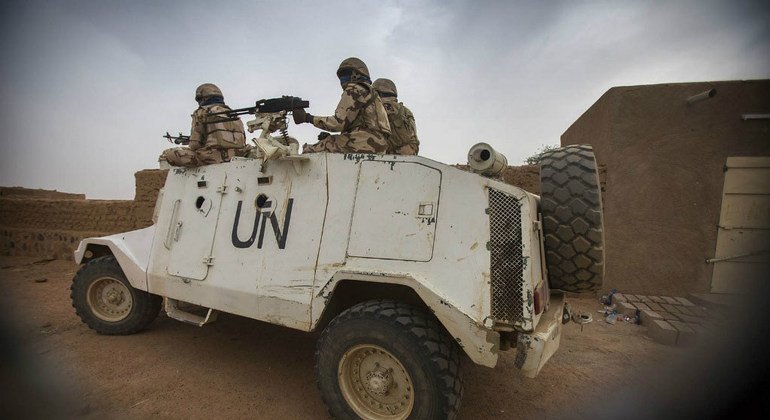 As part of the UN Multidimensional Integrated Stabilization Mission in Mali (MINUSMA), Chadians strive daily to save lives in one of the world's most dangerous peacekeeping operations. Forty-seven Chadians have been killed in Mali in recent years.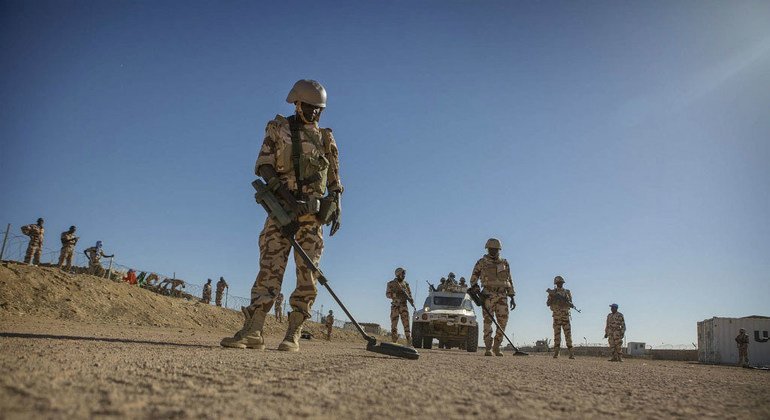 The Chadian troops protect convoys in the most dangerous regions controlled by terrorist groups. Pictured, officers checking for explosives. "We cannot go for 200 kilometers, 300 kilometers without being blown up by a mine," said Colonel Abdelsalam Malick Yacoub, Commander of the Chadian Contingent in Kidal.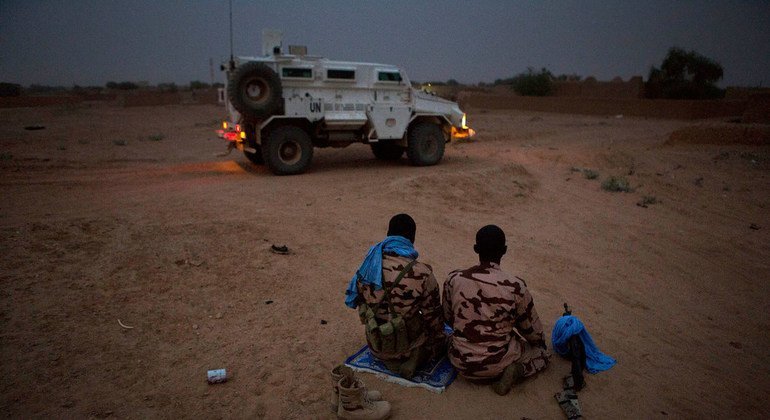 Patrols last throughout the night, with troops on duty stopping only to eat, stretch their legs and pray.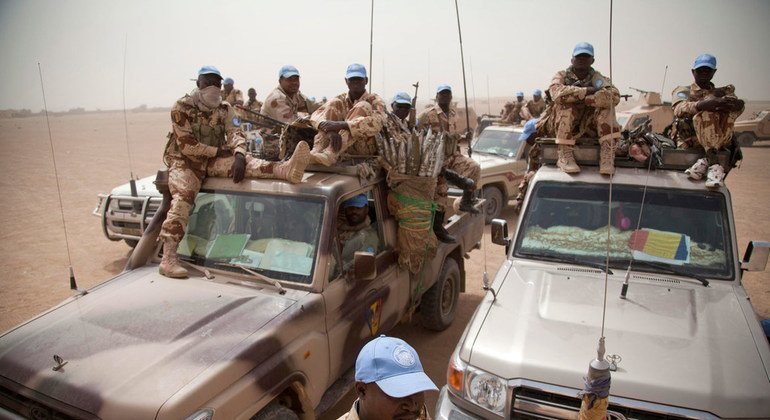 There are 1,379 military and 17 police from Chad serving in Mali under the UN flag. Their mandate is to support the Malian peace agreement by helping to restore State authority, advancing diplomacy, strengthening security, promoting human rights, and supporting national authorities in protecting cultural heritage.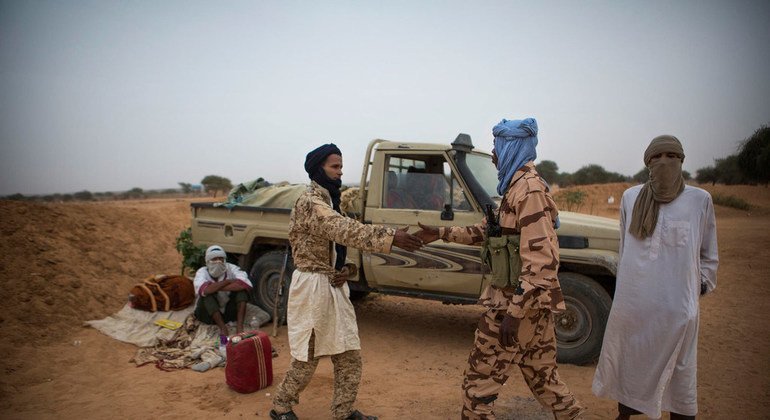 To accomplish their goals, Chadian troops work closely with the communities they help to protect. Above, Chadian contingent patrols the northern Mali town of Kidal.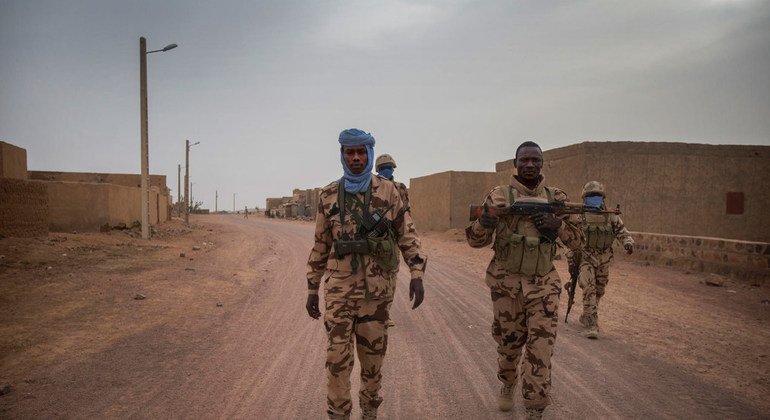 The Chadian peacekeeping presence also supports the joint task force comprised of the Group of Five Sahel countries – which also includes Burkina Faso, Mali, Mauritania and Niger – to combat terrorism and organized criminal activity, and promote stability and development in that region. Pictured, Chadian peacekeepers on foot patrol.